Description
Exxus Snap VV Cartridge Vaporizer
Exxus Vape vaporizers have quickly become some of the most popular devices made today. They combine superior quality and performance with value. Based in California, Exxus Vape has gained a strong following from vapers because the company listens to feedback and works to create the devices vapers want. There is a special focus at Exxus Vape on devices for dry herbs, essential oils, and oils. From Exxus Vape batteries to Exxus Vape tanks, every product is given the highest attention.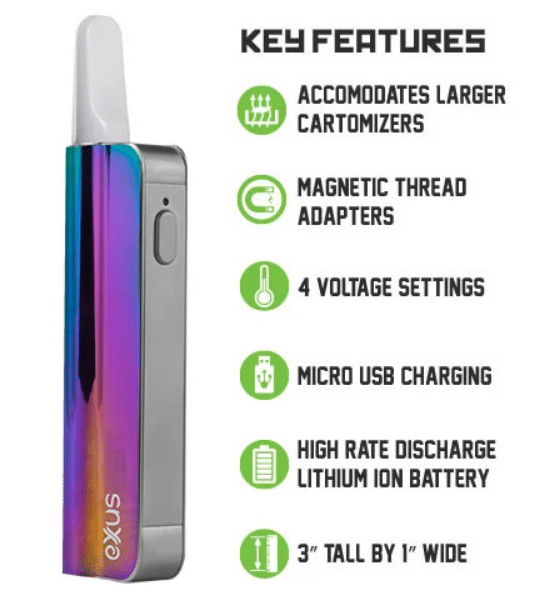 Exxus Snap VV Cartomizer
At just 3" tall by 1" wide, the Exxus Snap VV Variable Voltage Cartridge Vaporizer is one of the smallest devices of its kind. The slim profile is partially accomplished by the presence of a recessed atomizer. The atomizer sits down inside the chassis of the mod, and it is held in place by a strong magnetic connection. This makes changing out the atomizer quick and easy, and it also helps to protect the atomizer from damage.