Description
All-in-One G Pen Roam Vaporizer
Featuring advancements like spill-proof design, self-contained Borosilicate glass Hydrotube, a fully Quartz tank and a whopping 1,300mAh lithium-ion battery, the G Pen Roam delivers an experience like never before.  Other G pen vape products and G pen vaporizer products can be found on our website as well.  One of our more popular vaporizers for sale online, the G Pen Roam Vaporizer has been serving its purpose as a top vape for sale for some time.
A True Wax Vaporizer in the G Pen Roam
The Roam is used as a solid wax concentrate vape, nothing else.  So if you are considering a dry herb vaporizer, or oil pen vaporizer, please check out those sections of our online vape shop.  Using a Wax vape like the roam is quite simple.  Add your product, turn her on, find your favorite heat setting and start vaping.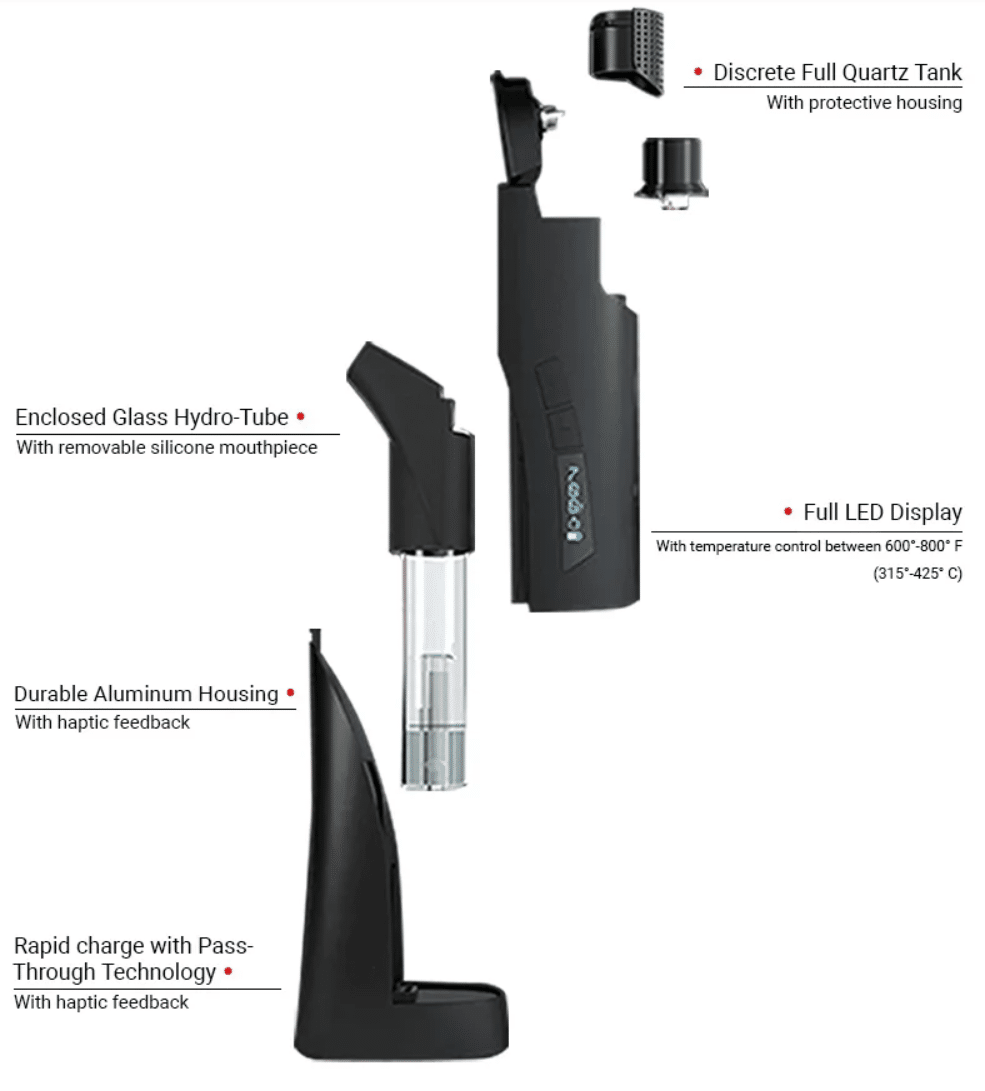 G Pen Roam Vape for sale
Heating up within seconds and ranging from 600°-800°F the G Pen Roam offers discrete portability and smooth, flavorful draws with ease. Designed with portability in mind it is fully encased in a lightweight yet resilient Aluminum Alloy shell which also protects the Quartz tank as well as glass water tube.  Using the glass tube offers some of the best draws in the wax vape for sale market.  If the Roam seems too pricey for your budget, consider a Yocan Wax vaporizer.
Real Vapor Pass Through Technology
With passthrough technology the device allows users to use it even while plugged in.  This means even if you forget to charge your vape, you can still plug her in and start vaping.  Although this wouldn't be considered portable wax vape while plugged in, it allows you the peace of mind you can always get your vapor when you need to.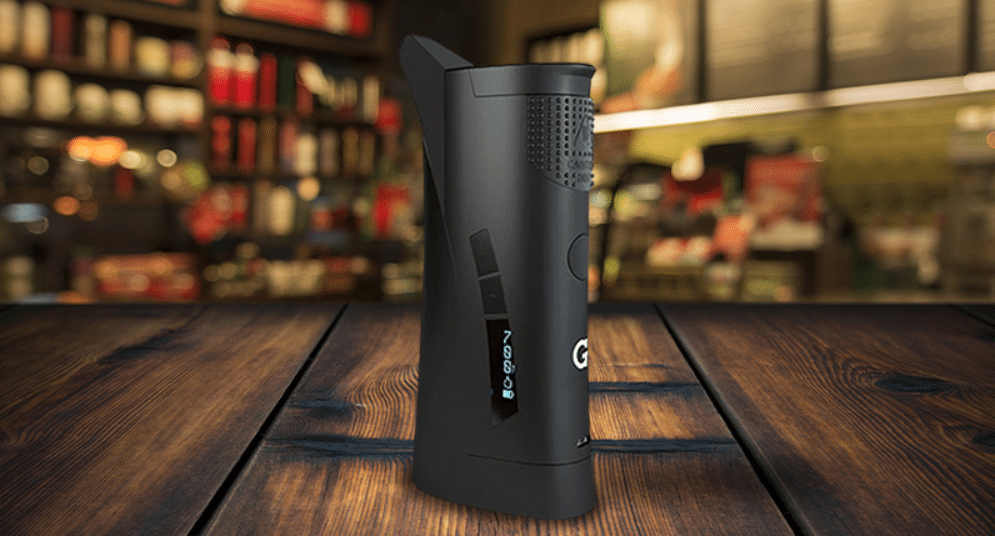 G Pen Roam Vaporizer for sale
Each G Pen Roam comes complete with a hemp travel case, with room for two concentrate jars and a pocket for accessories including a micro USB to USB charging cable, loading tool and cotton swabs.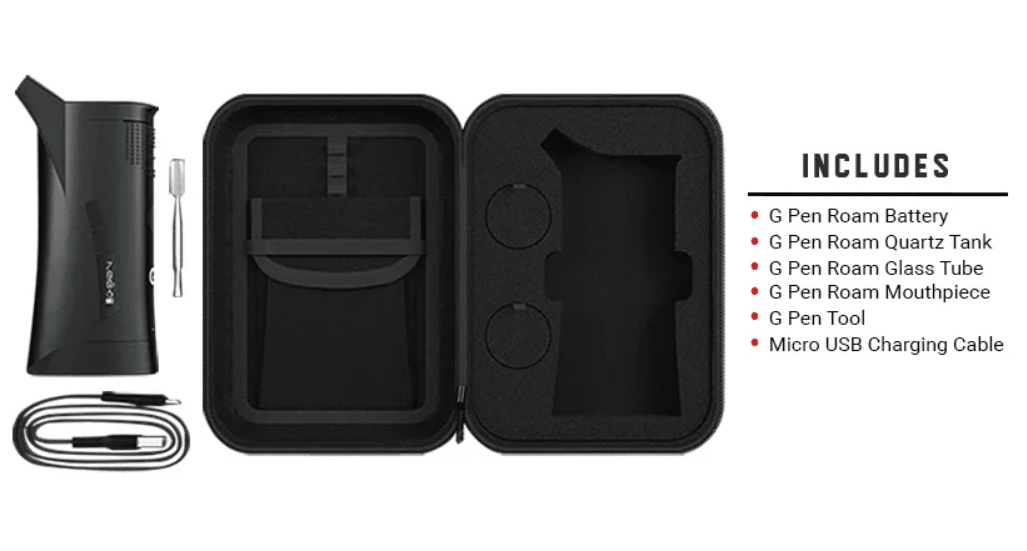 Why choose the Roam, by G Pen Vaporizers?
Portable, discreet and easy to use, the G Pen Roam delivers pure flavor for your favorite concentrates.  A true Wax vaporizer, the Roam is known for being one of the better solid concentrate vapes on the market.  While not a cheap vape or considered a cheap vape under $100, the Roam is worth the money.  A spill proof, customizable device, simply add your concentrate into the chamber and roam free. The perfect concentrate connoisseur device, don't miss out on the Roam Vaporizer!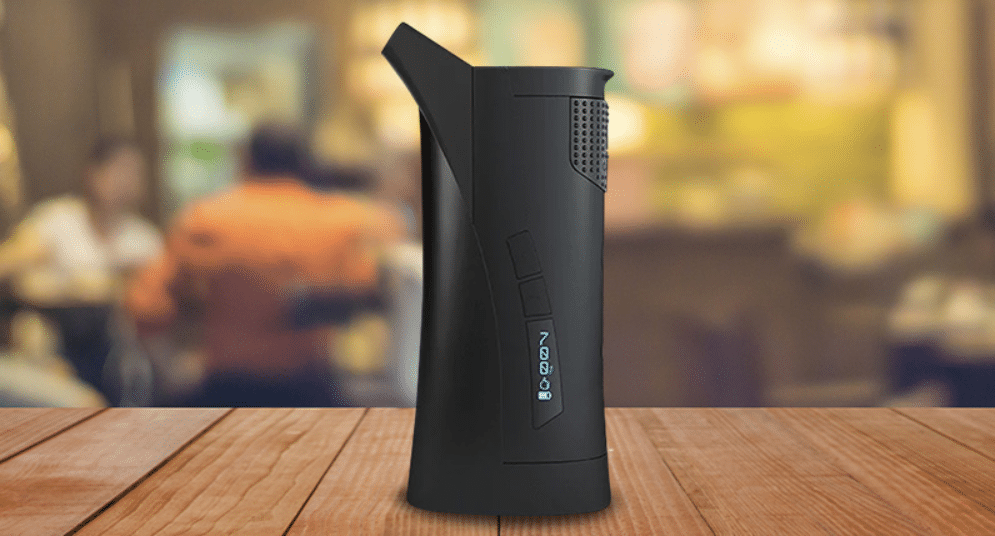 Check out all the Grenco Science Vapes for sale including: