Description
Dr. Dabber Boost Evo Dab Rig
Hot on the market is the new Boost Evo from Dr. Dabber!  Dr. Dabber Boost EVO has been painstakingly built from the ground up, incorporating proprietary technology, with one goal in mind: the perfect dab. Achieving the perfect dab every single time you use your vaporizer is a metric that is often overlooked, but most vaporizers on the market have little or no temperature control, calibrated to continuously heat up until a certain point in time when it cuts off.  One of the top Dab rig sellers in our online vape shop, the Doctor is in for sure!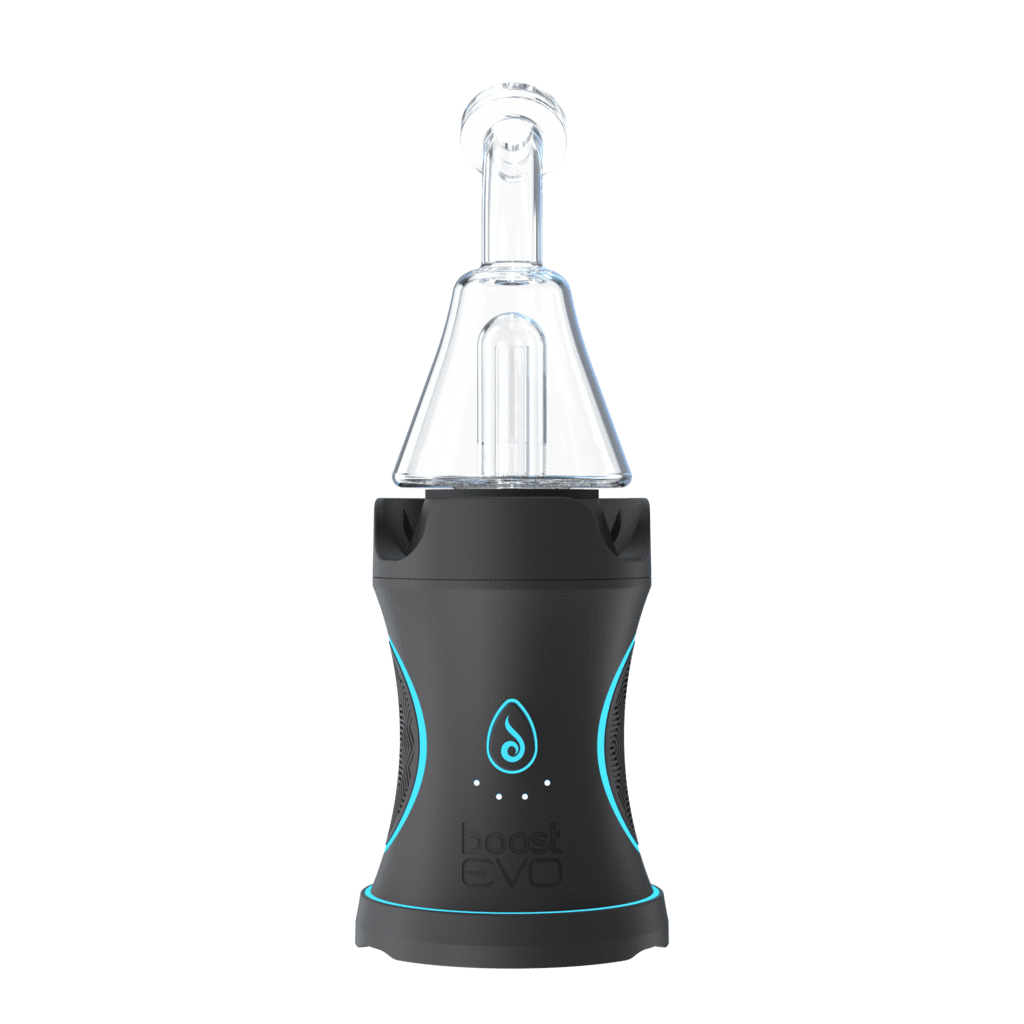 This leads to a ridiculous variance in the temperature you are dabbing at, which doesn't make sense to us. You won't find this with the Boost Evo! The Boost EVO has a patent pending temperature control sensor built in, unlike anything else on the market. This means that when you are dialed in, you are DIALED IN. With six heat settings that have been calibrated with the help of customer feedback from tens of thousands of Boost users, you can rely on your Boost EVO to be consistent every single time.  Be sure to explore all the dab vape options in our vaporizer store.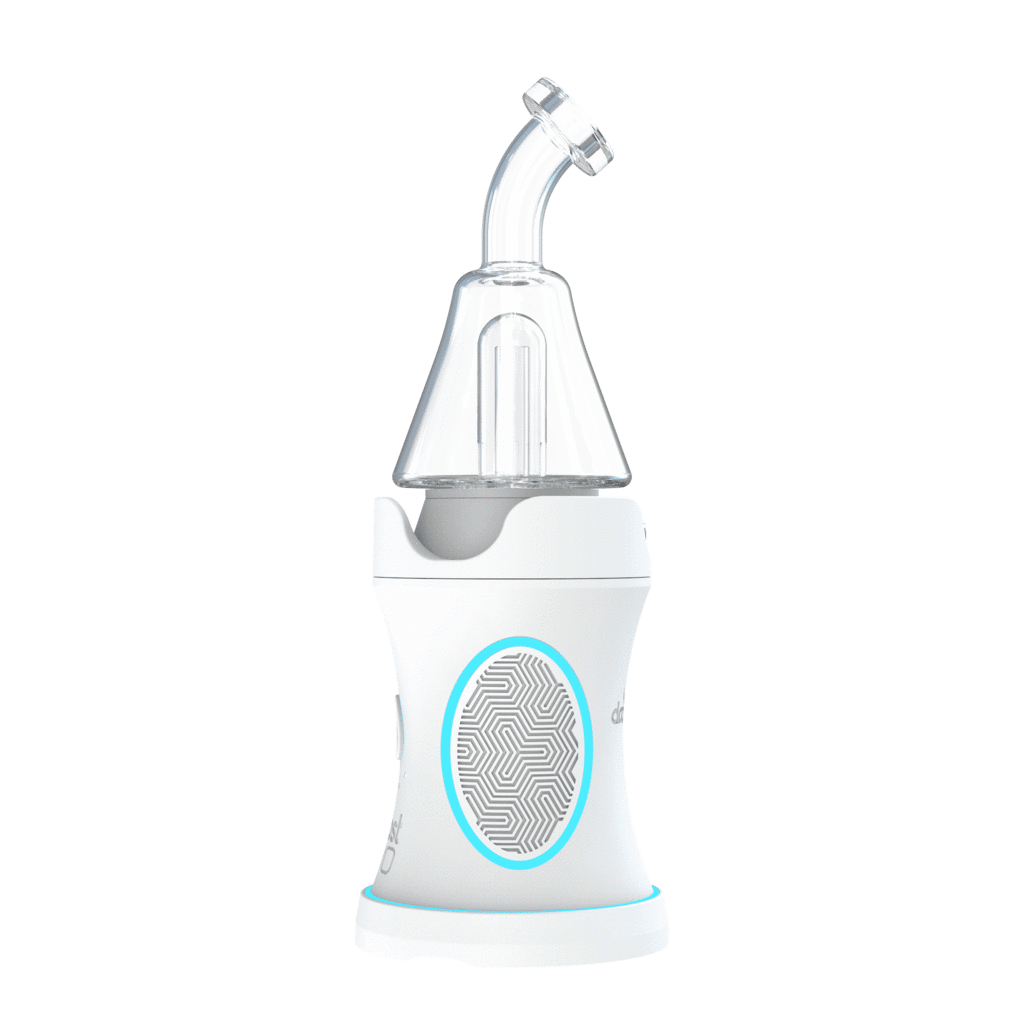 Top of the line technology with the Dr. Dabber Boost Rig
Pair that technology with a custom quartz dish, interchangeable glass, spectacular RGB ambient lighting and surprisingly long battery life for such a portable device, the Dr. Dabber Boost EVO is truly the next generation of the eRig. Available in two colors – Moon White & Eclipse Black.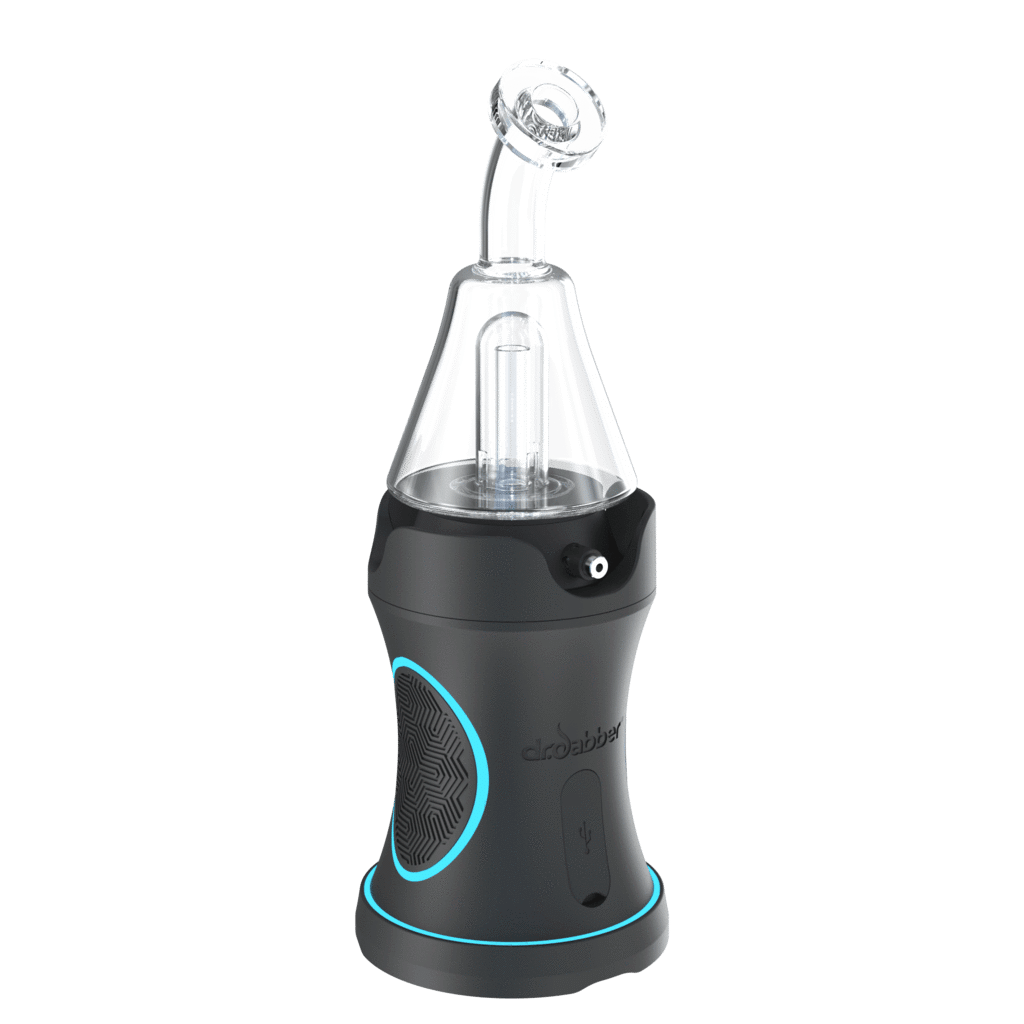 Dr. Dabber Boost Dab Rig Features:
Six Temperature Settings – 500-750° F
Eleven Second Heat Up Time
Revolutionary Magnetic Quartz Atomizer with built-in temperature sensor
Quick Connect Adapter with airflow release
Straight quartz to glass vapor pathway
Enhanced ergonomics with grip pads
Five RGB light modes plus Stealth Mode for discreet dabbing
Exceptional battery life with built-in protection against over voltage and short circuits
Up to 60 hits on a single charge
20 or 40 second hold time
Pass through USB-C charging
Auto shutoff after 15 minutes
Durable and protective carrying case included
1 Year Warranty
Dr. Dabber Boost EVO Dab Rig Dimensions:
Height: 4″ (without glass), 7.75″ (with glass)
Diameter: 2.83″
Dr. Dabber Boost Dab Rig Kit Contents:

Dr. Dabber Boost EVO

Dr. Dabber Boost EVO Quartz Atomizer

Boost EVO Replacement Glass Attachment

Dr. Dabber Boost EVO USB-C Charger

Boost EVO Quick Connect Adapter

Boost EVO Loading Tool
Dr. Dabber Boost Evo Performance
Designed for optimal performance, the Boost features a self-cleaning mode that is a high energy heat cycle intended to burn away any remaining residue in the ceramic induction cups. The SWITCH automatically cools down after each heat cycle, protecting the electronics and extending its lifespan.
In addition to a stylish design, the Dr. Dabber Boost Evo Dab Rig has a simple and intuitive interface. The device has 25 different LED settings to choose from when the unit is in Standby Mode. Once set, the SWITCH will retain your favorite light setting until it is changed. The Doctor Dabber Dab Rig glass percolator attachment is crafted from heavy-duty borosilicate glass and has a 50mm ground glass fitting. Packaged in a sturdy carrying box, the Dr. Dabber Dab Rig is the next generation of vaporization!
Check out all of the best desktop vaporizer options:
WHAT'S IN THE BOX
1x Device
1x Battery Pack
1x Glass Percolator Attachment
1x White Ceramic Induction Cup (For Oil)
1x Black Ceramic Induction Cup (For Dry Herb)
1x Ceramic Flower Filter
1x Dab Tool/Carb Cap
1x Reverse Action Tweezers
1x Silicone Wax Container
1x Charging Cable & Adapter
1x Instruction Manual
Induction Heating Delivers Fast & Consistent Flavor
25 Calibrated Heat Settings
Up To 150 Cycles Per Charge
Self-Cleaning Mode Burns Away Residue
Completely Leakproof
Pass-Through Charging