Description
We're looking at the new Exxus Twistr by Exxus Vape
Indulge in top performance, dense clouds and great flavors with the Exxus Twistr by Exxus Vape. A newbie on the market, it makes a stand incorporating incredible features ensuring the user get the best possible experience.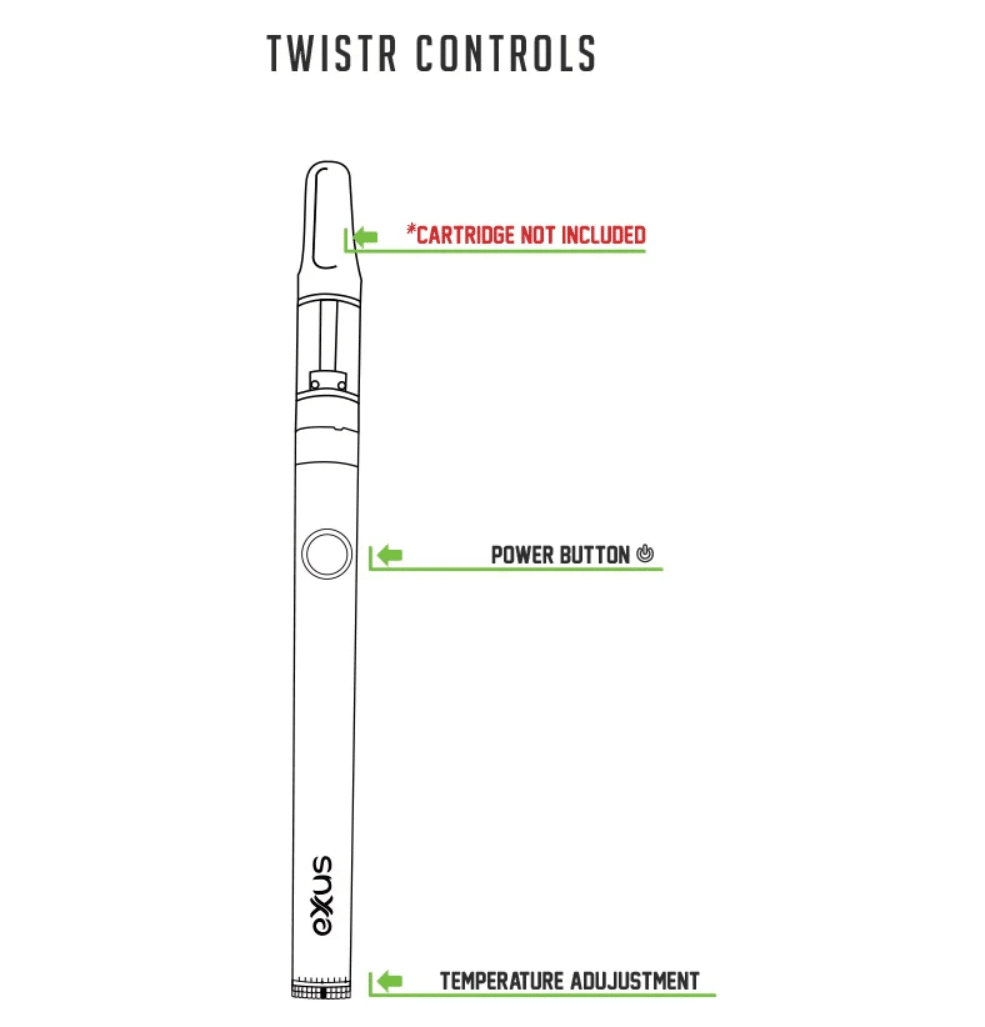 Let's activate the Device
To start things off, the Exxus Twistr employs 510 thread connection which makes it compatible with all your favorite oil cartridge goodies. Simply screw the cartridge of your choice to the battery, allowing the two to connect for an unforgettable experience.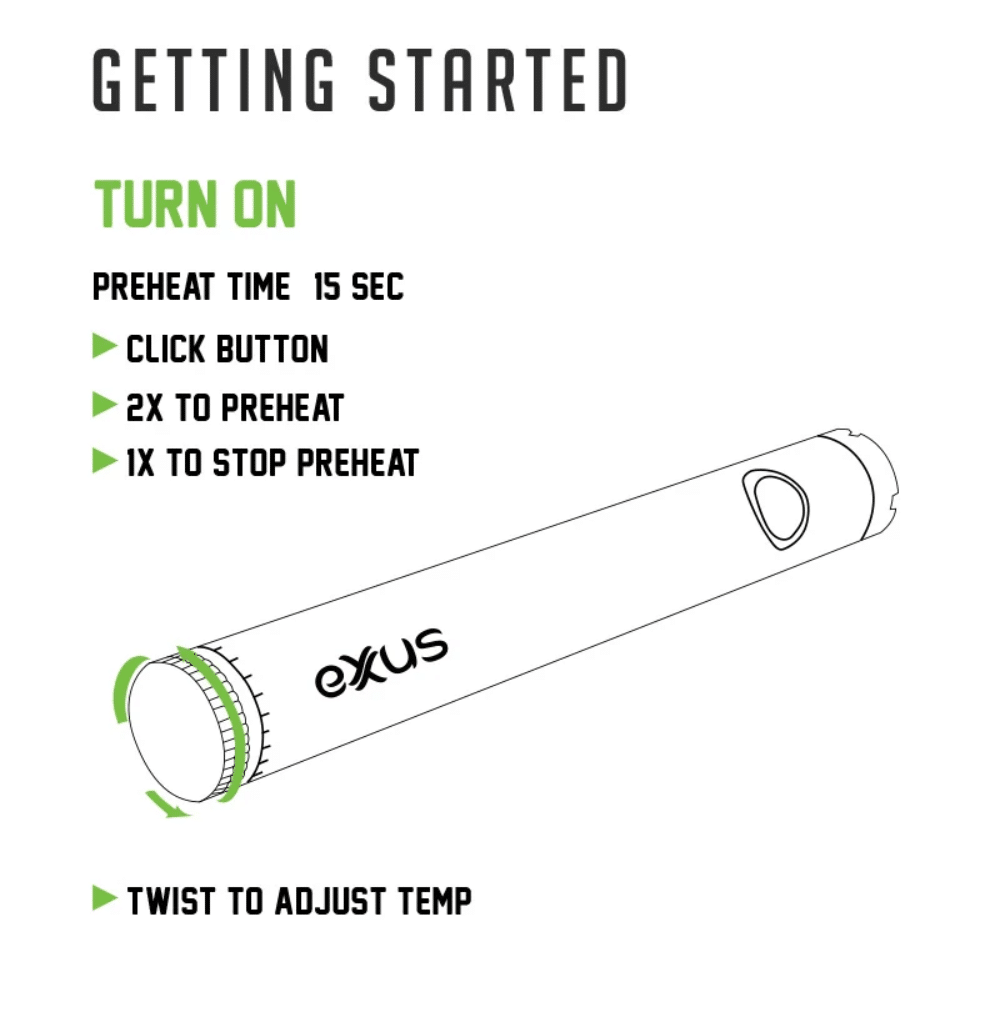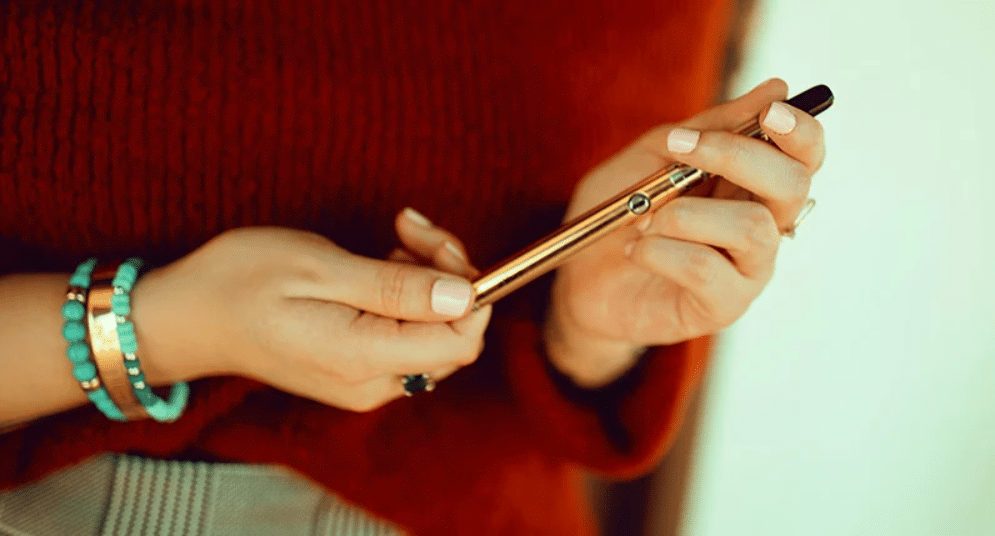 Loading the Cartridge
Screw it onto Your Vape
Loading your cartridge is very easy. First, you'll want to start by removing the mouthpiece from the cartridge. Then load your cartridge with the oil of your choice. Keep in mind, it is a good idea to fill your cartridge about halfway as you don't want to overfill because this can cause leaking or clogging. Attach the cartridge to your device by simply twisting it on until secure then put the mouthpiece back on. Now it's ready to use!