Description
Pulsar DuploCart H2O Thick Oil Vaporizer
This variable voltage thick oil vape has all the functionality you've come to expect, including 4 heat setting and 15-second pre-heat function, unique features like a magnetic magazine cartridge loading system, and the ability to fire your carts independently or simultaneously for big hits. Now better than ever with water pipe compatibility, faster charging, and more!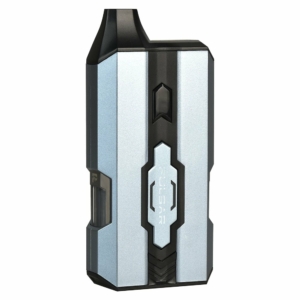 The improved H2O Version of this amazing Duplocart Vaporizer brings to the table an innovative 14mm/19mm male water pipe adapter attachment for extra smooth, water-filtered hits from any two cartridges of your choice. It also has USB-C charging and an all-new "Shift" feature, which allows you to shift from Button Press Mode into Auto-draw Mode for use with less viscous oils.  When considering all types of oil vaporizers for sale, this is one of the only models to include a double cartridge spot.
Pulsar Vaporizer with water pipe adapter
Put twice the power in your pocket with the new DuploCart H2O Thick Oil Vaporizer!  This thing is amazing.  With the ability to take a pull from TWO separate oil cartridges, you are talking about some large clouds of vape.  The duplocart vaporizer for sale enables users to consume the same amount of whatever it is they are vaping in half the draws.  This is simply because of it's innovative design to incorporate not 1 but 2 oil cartridge vape spots!
Pulsar Duplocart H2O Vaporizer for sale
The DuploCart H2O accommodates multiple cartridge volumes including 0.5ml and 1.0ml. Maximum cartridge diameter is 11.7mm. Accepts carts with any mouthpiece tip shape (duckbill, barrel, bullet, etc).  Duplocart is truly one amazing Vapes for sale.