Description
Exxus Micare Vaporizer
The Exxus MiCare Cartridge Vaporizer is one of the best oil vaporizers for sale. This innovative device delivers great clouds. It comes with integrating auto draw functionality, LED light indicators, haptic feedback, preheat functionality, and a 700mAh battery this incredible device is far above the rest.  We offer a huge variety of oil cartridge vaporizer for sale.
At a great economic price, you are not going to want to miss out on the Exxus Micare by Exxus Vape Powered by SMOK. Enjoy incredible, great-tasting sessions with the help of the Exxus Micare. The Exxus Micare also in a stunner in the looks department. Coming in six exclusive colors; Rainbow Cobra, Black Cobra, Black White Splatter, Black Green Splatter, Black Red Spatter, and Black Rainbow Spatter. Be a standout from the crowd with a fashionable, modern device.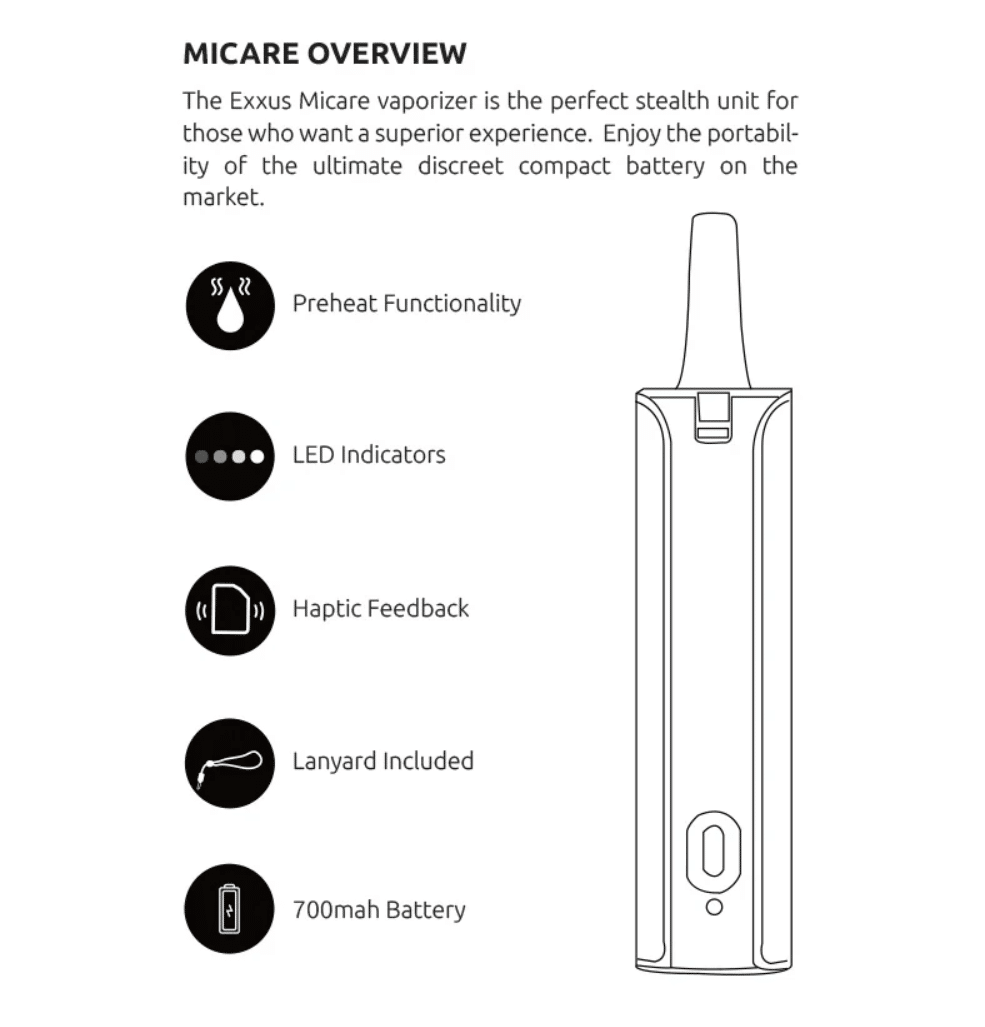 Loading Your Cartridge
Using Cartridges with the Exxus MiCare Cartridge Vaporizer
The haptic feedback used along with the preheat mode makes warming up your oils simple.  The Exxus MiCare comes with a powerful 700mAh battery which provides quick warm-up times before any session.
Starting Up Your MiCare
The Exxus Micare has tons of features. The Auto Draw Functionality allows a simple inhale to get the device activated. It comes with bright LED light indicators, advanced smart technology like haptic feedback, preheat functionality, and a powerful 700mAh battery for endless sessions. It is easy to get things started, simply press the power button one time to adjust your device to the desired voltage. To start preheat mode, just click the power button two times to begin the cycle. One-click ends the cycle. It's very simple to use.
Exxus Micare Cartridge Vaporizer

What Comes With the Exxus MiCare
MiCare Accessories
You'll receive the battery, a cartridge, a lanyard, a charging cable, and two magnetic rings. The Exxus Micare includes everything you need. It employs top construction and outstanding clouds at an afforable price!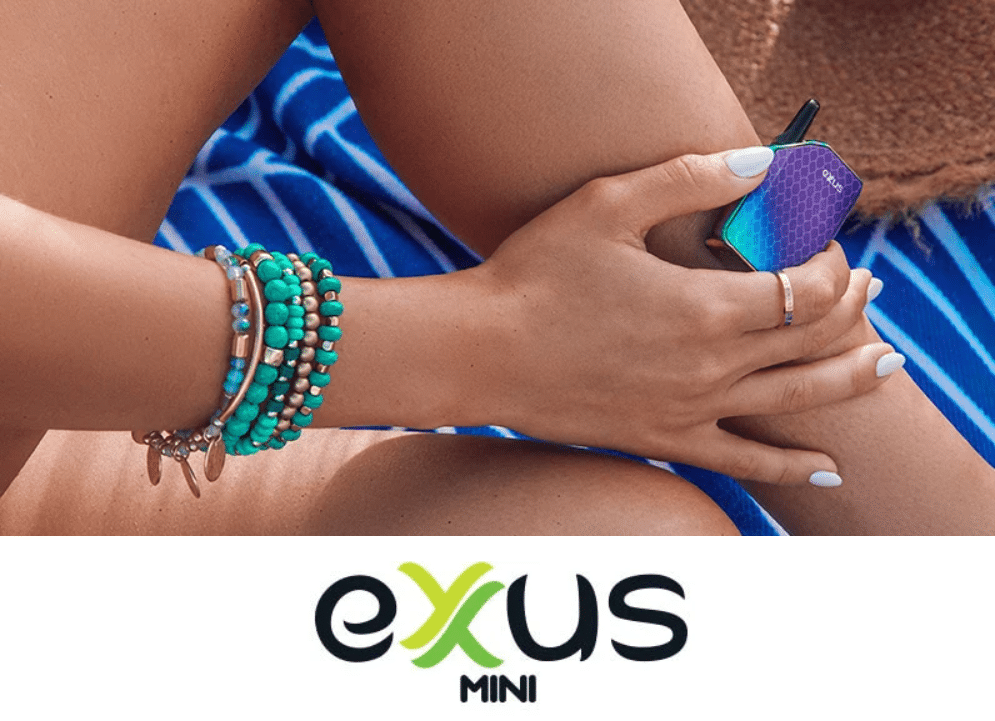 Vaporizer for sale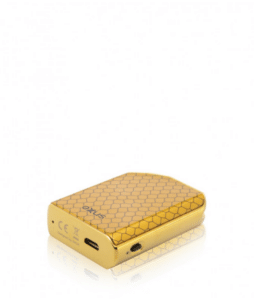 Check out all the Exxus Vaporizers for sale here at Cheap Vape! We offer a full selection of portable vapes including oil vapes, pen vaporizer products, pocket vaporizers and more.
About our Cheap Vaporizer Company
Cheap Vaporizer is a family-owned and operated business that is focused on providing vaping enthusiasts with premium vaporizers. We are proud to sell the best vaporizers on the market today at an affordable price.
Buy with confidence that your vaporizer will arrive by priority shipping via UPS or FedEx in a well-packaged shipment. We ship year-round to all states in the USA.
Handheld Vaporizer