Description
Davinci IQ2 Vaporizer
This dual-use vaporizer is perfect for all connoisseurs. The Davinci IQ2 is one of the best portable vapes on the market today. This vaporizer produces amazing flavor and control by being able to use both dry herbs or concentrates. Coming from a line of innovation, the IQ2 improves on every aspect of the original IQ vaporizer.  There are new options on the Davinci Iq2 vaporizer like conduction heating, airflow control, dose customization.  A combination of top performance and innovation, nothing compares to the Davinci IQ2 Vaporizer!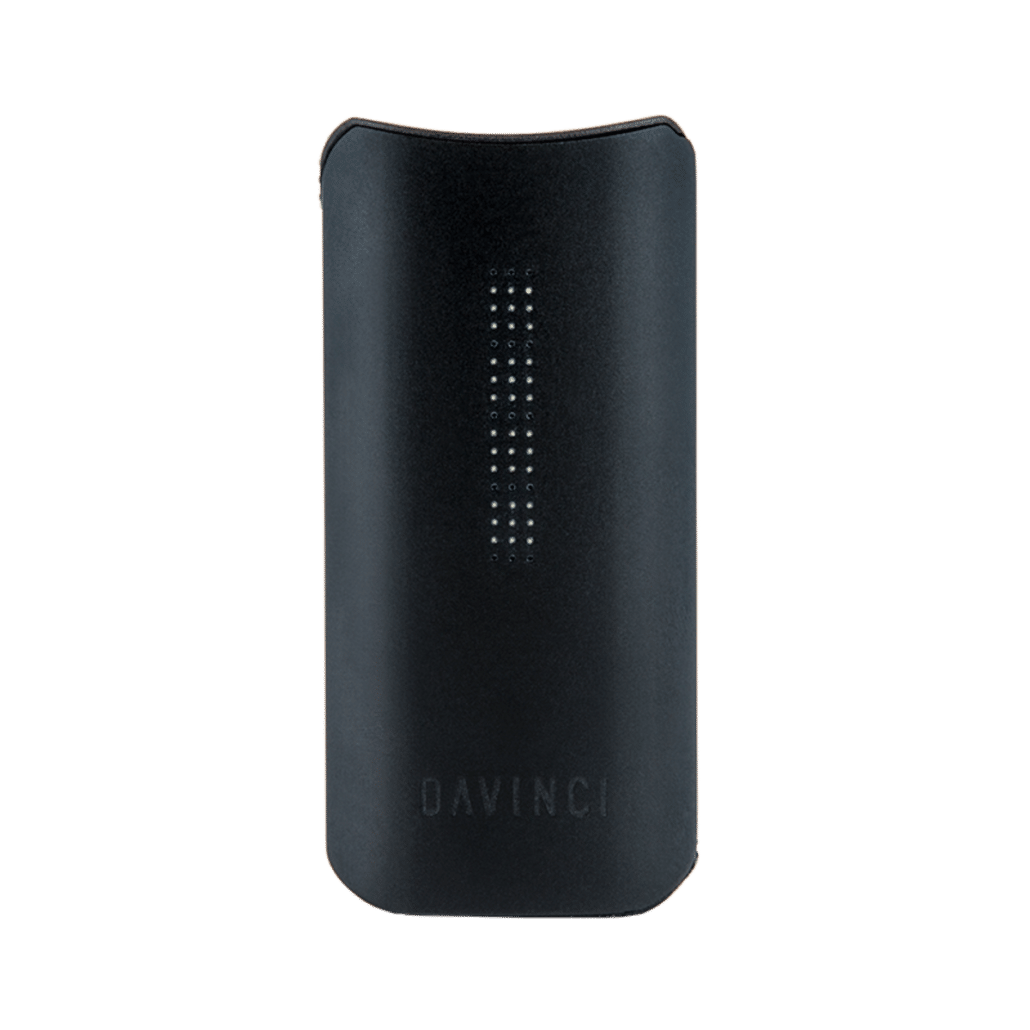 A top of the line vape for sale
One of the sleekest and best working of all dry herb vaporizer as well as wax vaporizers for sale, the IQ 2 is top of the line in every way, shape and form!  Look at the design alone, it fits gently into your hand but is large enough to do its' job and then some!  Versatility is key with the IQ 2 based on it's multi-function use!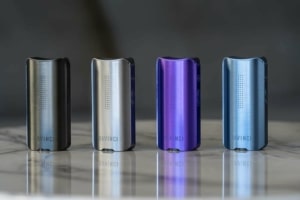 What Can your Davinci IQ2 Vape do
The Davinci IQ2 Vaporizer is full of features! Utilizing a ceramic vapor path that enhances taste plus the flavor chamber with mouthpiece it produces cool vapor with potent, refreshing flavor tones.
With the air dial, the Davinci IQ 2 Vape lets you adjust how much fresh air comes in with each draw. Keep it closed for thicker vapor or open it up for cooler, thinner vapor. Employing five settings you can adjust it to your own groove. Its latest innovation is brand new to the dry herb vaporizer community.  Be aware that our Davinci IQ2 price and Davinci IQ2 cost are the best anywhere in the USA!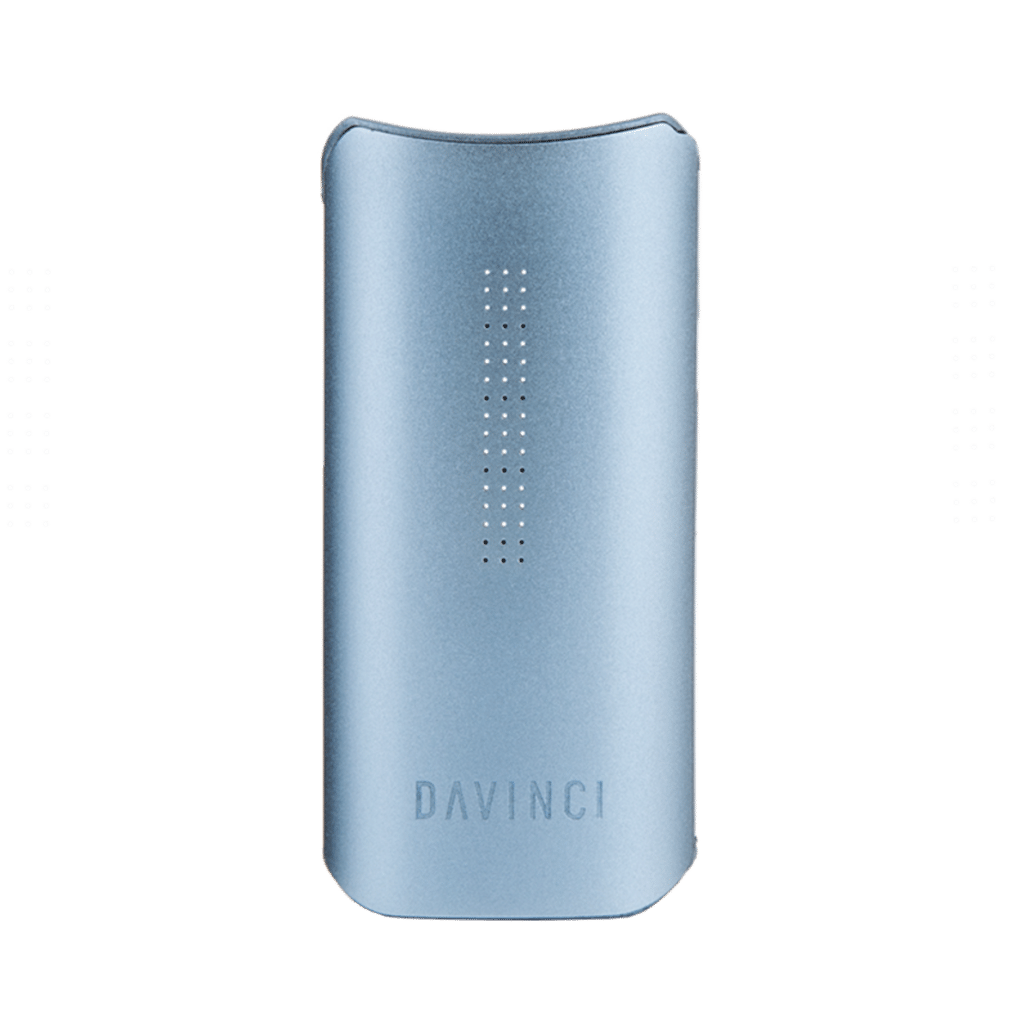 Coming with two mouthpieces; one flat, and one with an extended 10mm mouthpiece that mates with glass, an onboard display with full digital temperature control, four smart paths, dosage control, boost mode and stealth mode the  IQ2 Vaporizer includes all for the most incredible vaping experience!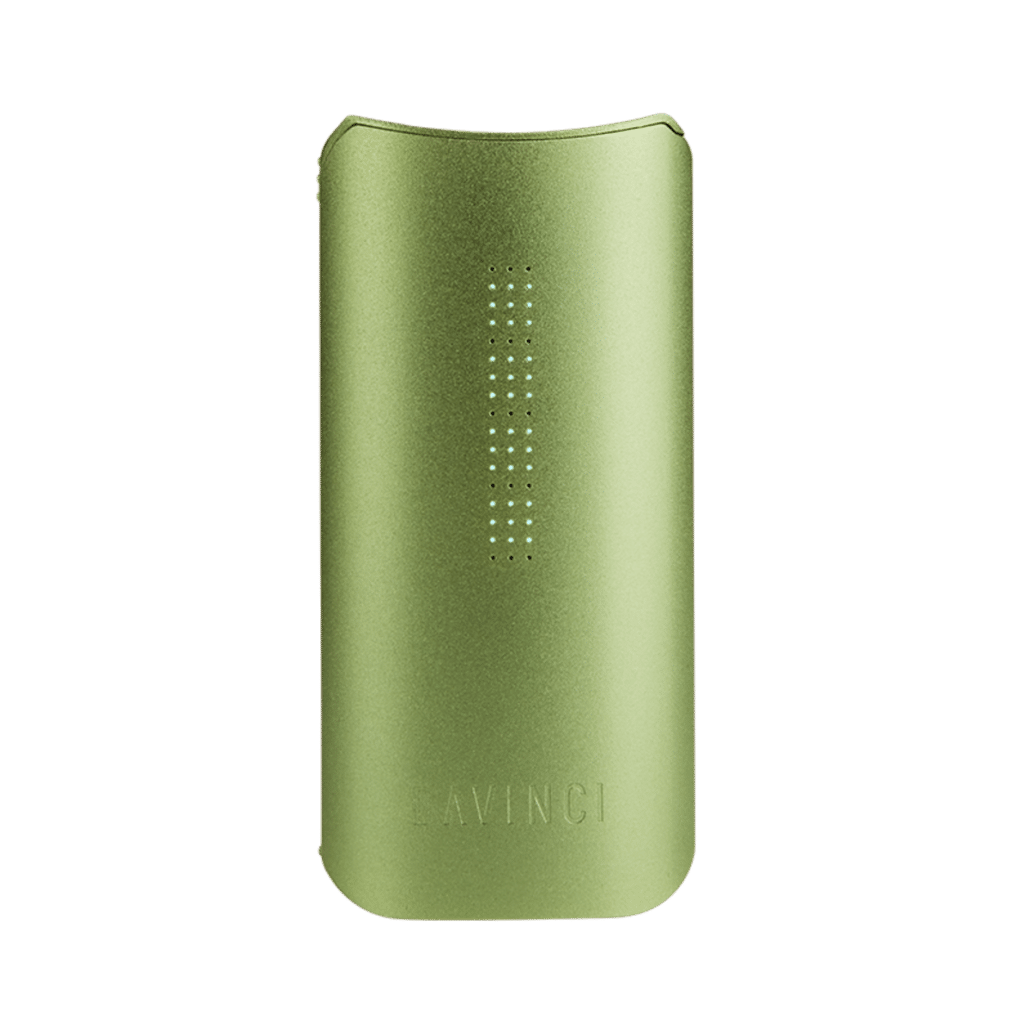 Davinci IQ2 Features:
HEATING SYSTEM – GLASS LINED OVEN, HEAT-NOT-BURN CONDUCTION
AIRFLOW – ADJUSTABLE, FIVE LEVELS
AIR PATH – AIRTIGHT, GLASS AND ZIRCONIA CERAMIC
TEMPERATURE CONTROL – SMART PATHS AND PRECISION TEMPERATURE MODE ON DEVICE LED DISPLAY AND APP CONTROL
SMARTPHONE APP – PERSONALIZATION, TEMPERATURE CONTROL, TRACK AND REPORT DOSAGE, UPDATE FIRMWARE
MATERIALS OUTSIDE – BRUSHED ALUMINUM
SIZE – 1.75 X 3.61 X 0.97 INCHES (4.5 X 9.2 X 2.5 CM)
WEIGHT – 6 OZ / 170 G
HEAT-UP TIME – 30 SECONDS
BATTERY – TYPE 18650, 1 HOUR USE, REMOVABLE/RECHARGEABLE
CHARGING TIME – 6 HOURS IN IQ2 (LESS IN EXTERNAL CHARGERS, SOLD SEPARATELY)
Manufacturer Warranty – 10 YEARS
Davinci IQ2 what's in the box?
 IQ2 dual-use vaporizer,
10mm Bubbler Adapter,
0.2g Dosage Pod,
9 Pieces Organic Cottons,
1 Ceramic Extract Tab,
USB Charging Cable,
Pick Tool,
9 Alchohol Wipes
Get the Davinci IQ2 Vaporizer Now!
In full Davinci style, the Davinci IQ2 Vape has a brushed aluminum shell with a laser-etched sandblasted aluminum air dual! Employing magnetic lids, mirrored surfaces and beautiful curves this class vape delivers an excellent vaporizer experience in a stunning form!