Description
Wulf Vape Classic Vaporizer
The Wulf Vape Classic Vaporizer by Wulf Mods is a walk in the park to use. All you need is one hand to properly operate this compact device. It can make a reliable vaporization unit for people who enjoy dry herb vaporization. If you want to own a vaporizer that is perfectly small and light, this Wulf Mods vape won't disappoint you. It features a stainless steel heater that runs on a rechargeable Li-ion battery. The Wulf Classic Vaporizer requires only 90 seconds to heat up, too. This device comes in both black and red.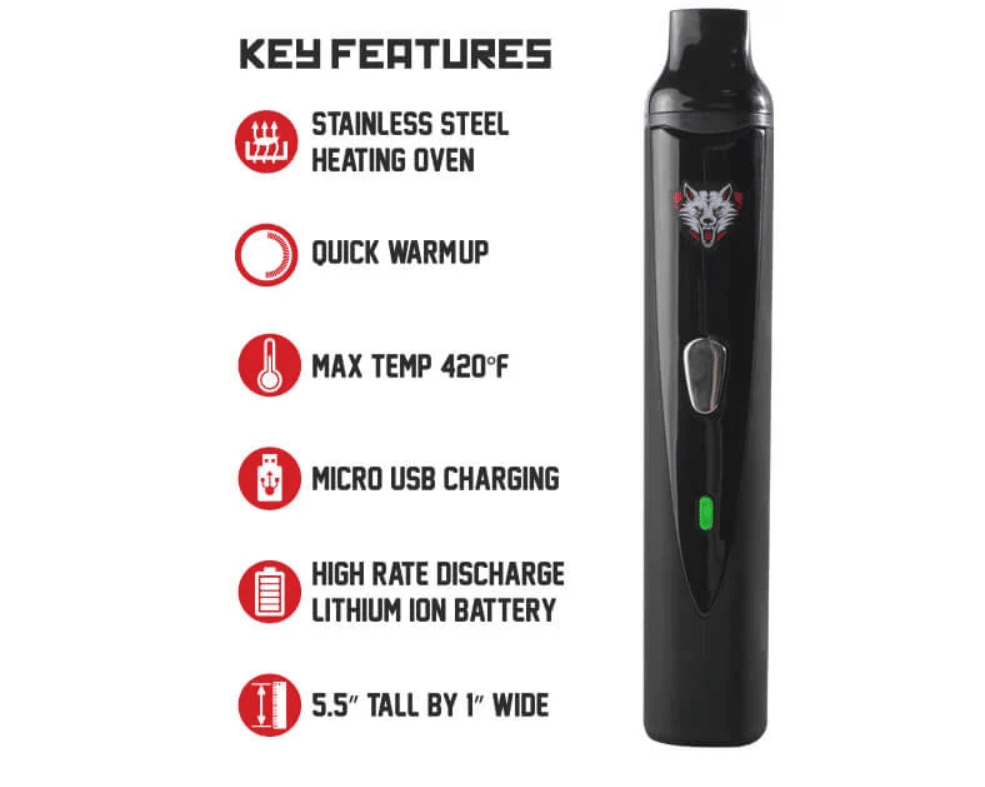 The Wulf Vape Classics Stainless Steel Oven
If you want to relish pure vaping pleasure for an hour without interruption, the Wulf Classic Vaporizer by Wulf Vape Mods should be able to work out wonderfully for you. It has a lengthy filling chamber that enables users to quickly insert and extract their aromatherapy while in use.  One of the more popular classic style vaporizers for sale, the Wulf classic is reasonably priced and easy to use.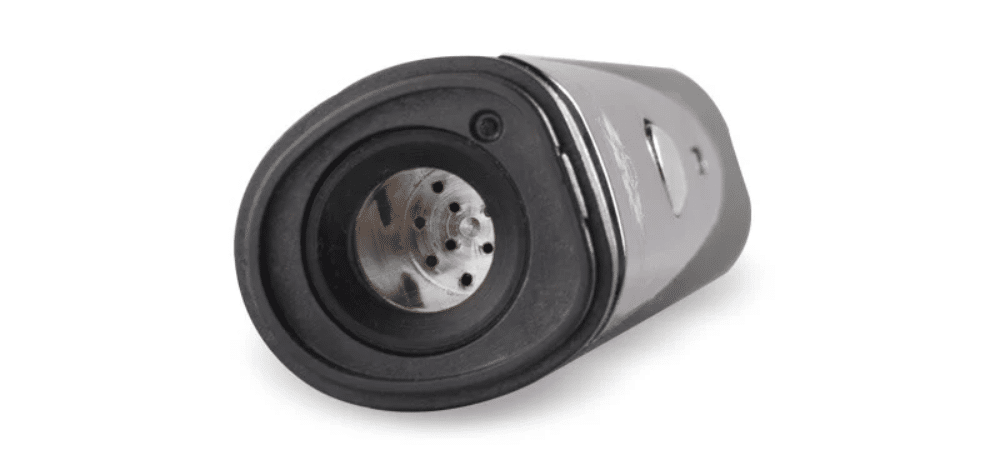 An Overview of the Wulf Classic
Got Vape is an acclaimed Southern California supplier of vaporization products such as the Wulf Vape Classic. If you ever need to purchase replacement parts for this compact unit, you can count on our business to have precisely what you want. We sell the Wulf Vape Classic Vaporizer for sale online Mouthpiece Silicone Cover. This is an affordable OEM (Original Equipment Manufacturer) piece that's sturdy and strong.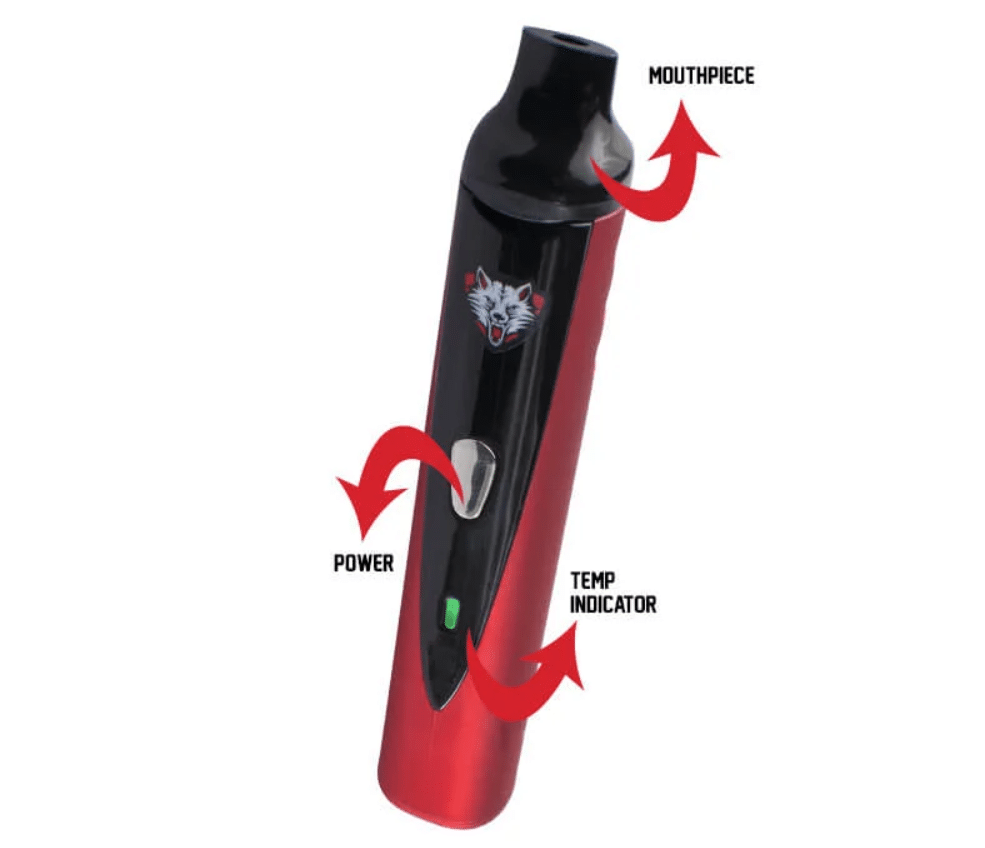 What Comes with the Classic?
Our online store also sells the Wulf Classic Vaporizer Screen 5 PK. If you want to buy a set of five replacement screens for your unit, this budget-friendly pack is the correct choice. These stainless steel spare screens can be cleaned easily. We also carry both the Classic Vaporizer Mouthpiece and Classic Portable Vape Power Cord.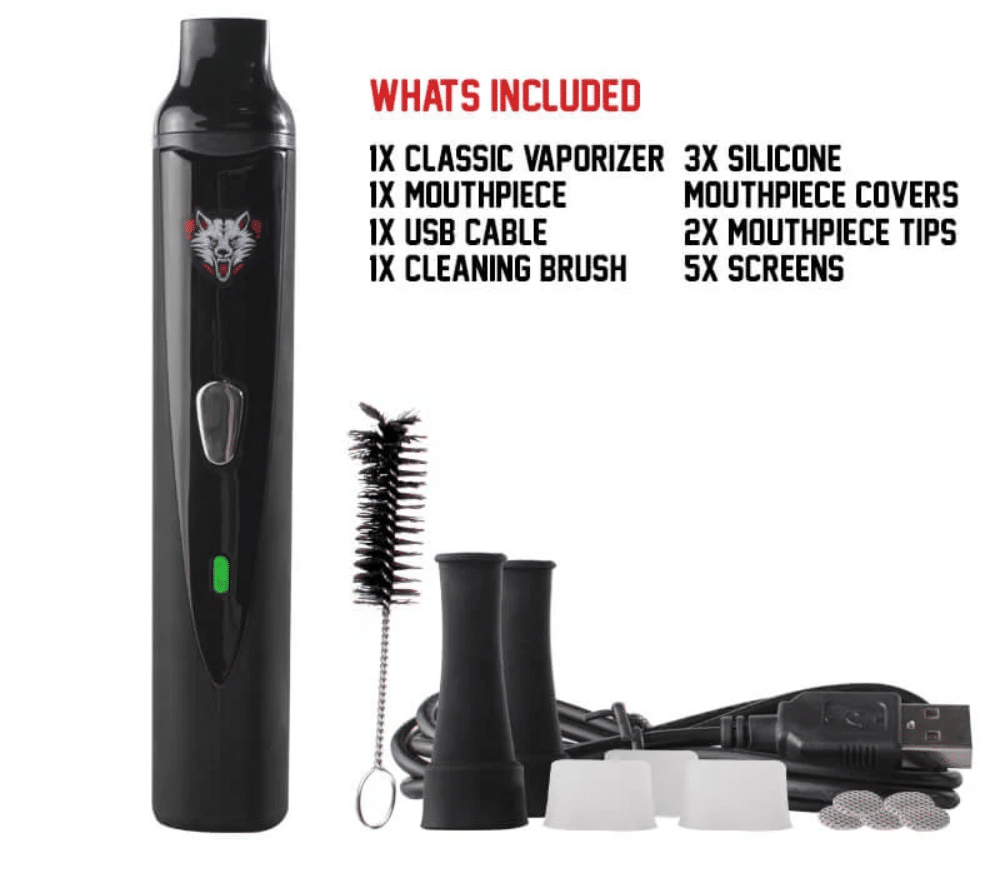 Other Wulf Vaporizers for sale / Wulf Mods Vaporizers for sale…
About our Cheap Vaporizer Company
Cheap Vaporizer is a family-owned and operated business that is focused on providing vaping enthusiasts with premium vaporizers. We are proud to sell the best vaporizers on the market today at an affordable price.
Buy with confidence that your vaporizer will arrive by priority shipping via UPS or FedEx in a well-packaged shipment. We ship year-round to all states in the USA.  Shop with confidence that your product will ship fast, and be packaged well from the top vaporizer company in the entire country.