Description
Wulf Next Vape Overview
Introducing the
Wulf Next
by
Wulf Mods
. The next big thing in
dry herb vaporizers
, the Wulf Next is a standout amongst the crowd, delivering elevated sessions with a matching performance. Perfect for any kind of vaper, this device employs prominent features for superior performance. This includes haptic feedback, 30 second heat up time, 5 temperature settings and rapid USB charging. These features come together to an excellent and enhanced overall experience.
To get things started, press on the power button 5 times in a row. Note, if you don't click on the power button rapidly the device won't register the action and not work. Once the device is on, click the power button 2 times in a row to change to the desired temperature you want. LED light indicators will go off in occurrence to the temperature level from 356° to 428°.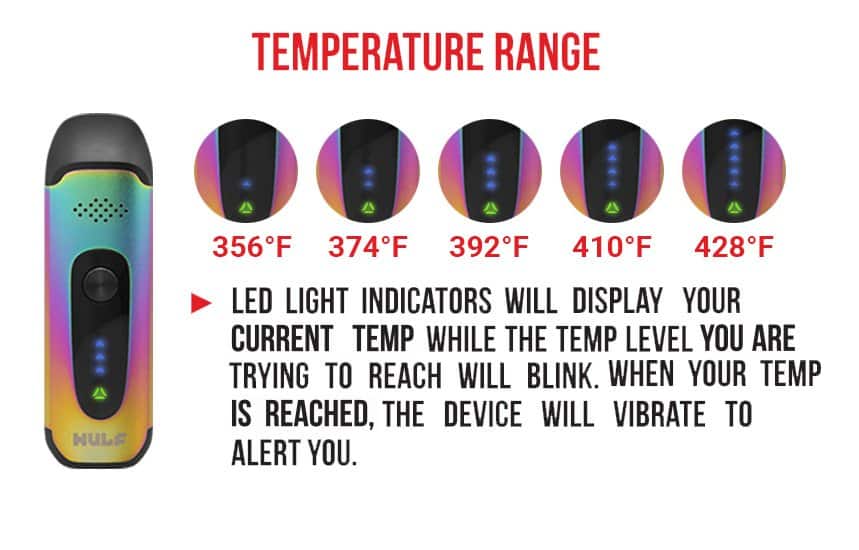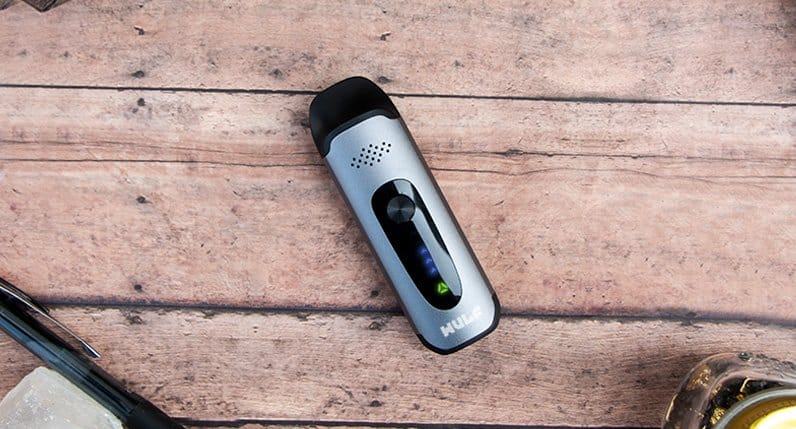 This device also includes a power boost mode. During the power boost mode all light will flash, and the temperature will rise 10 degrees every 5 seconds. For safety reasons the Wulf Next has an automatic shut off time of 4 minutes to prevent wasting of power or overheating.
Using the Wulf Next Vaporizer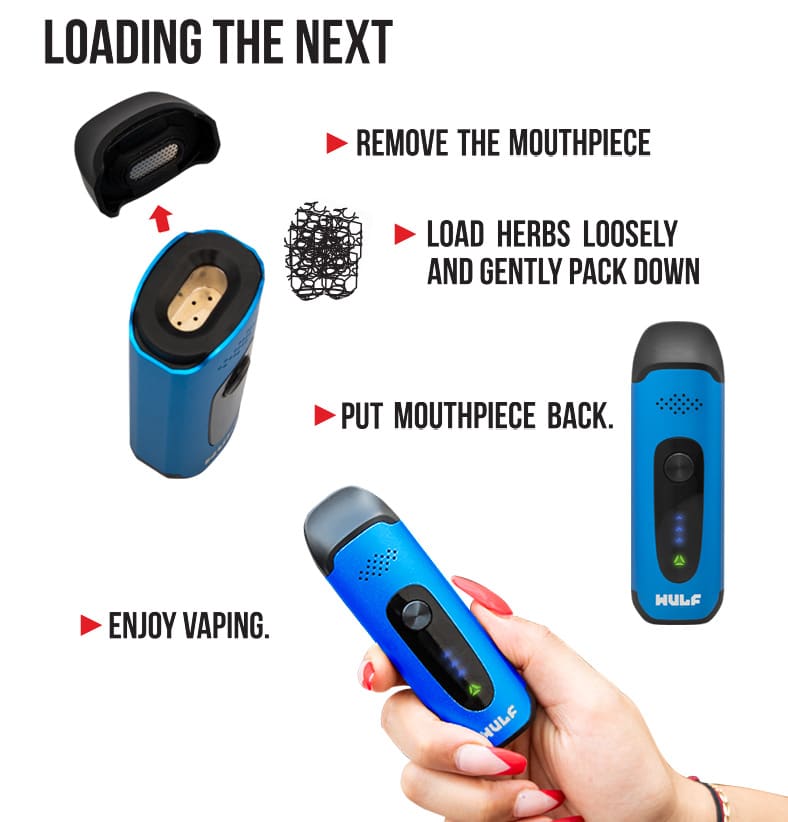 Before loading the Wulf Next Vaporizer start with prepping your herbs. To prep, grind your herbs and fill the vape with the desired amount in the chamber. Make sure not to pack it too much as you don't want it overfilled.
Start by removing the magnetic mouthpiece then load herbs loosely and pack it into the chamber. Once done, put the mouthpiece back on and it is ready for use. Simple!  One of the cheaper and more popular flower
vaporizers for sale
also known as dry herb vapes.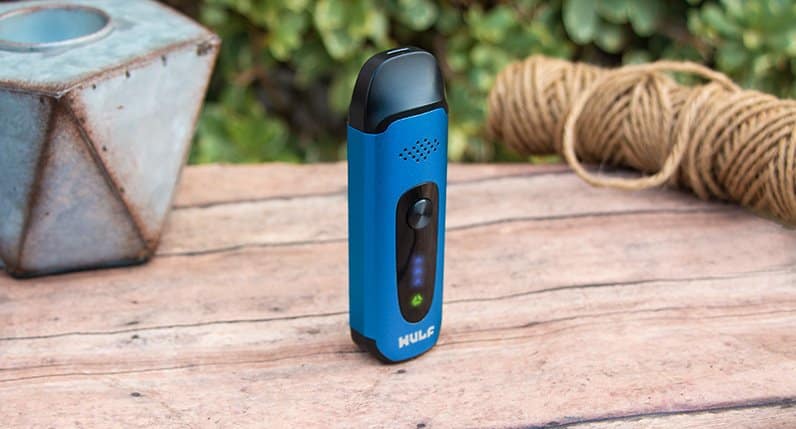 How to use Wulf Next Vape for sale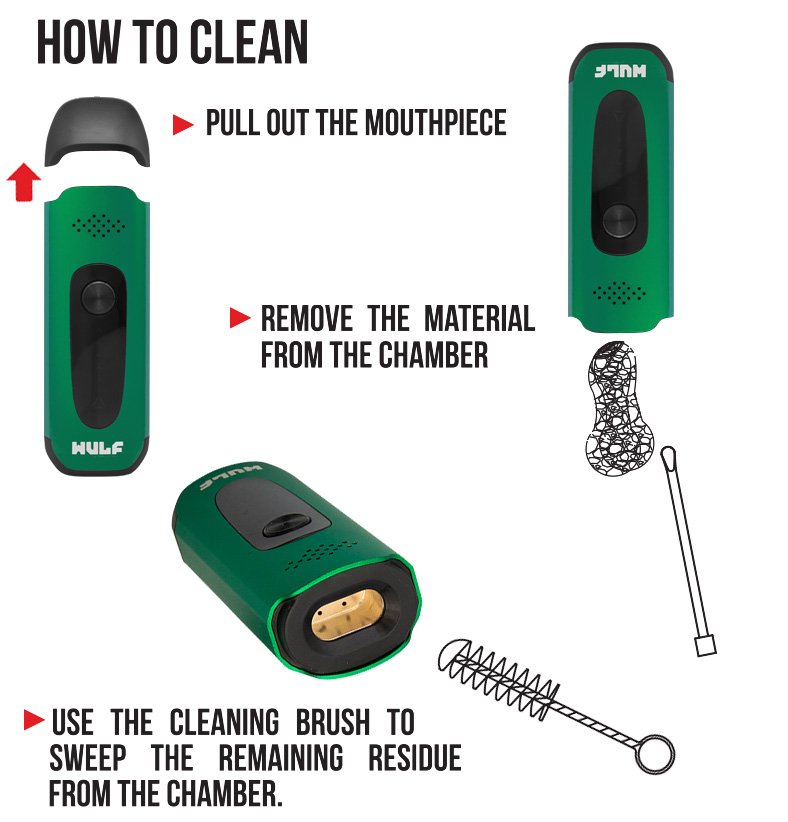 It is important to make sure to keep your device clean. When you do, it will give pure hits and great airflow. To do this, start by taking off the mouthpiece. Once off, remove all the materials in the chamber. Use the cleaning brush tool to get all residue from the chamber.
What's in the Wulf Next Vaporizer for sale Box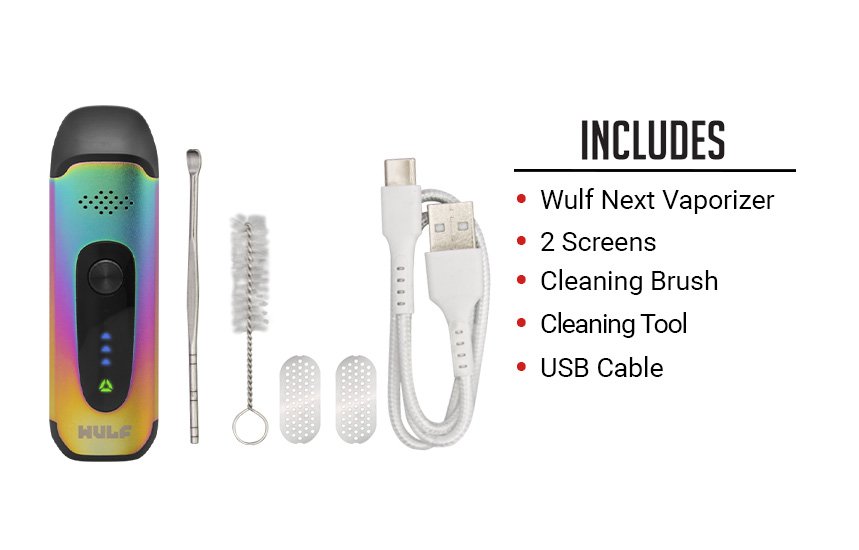 Discreet, easy to use and great performance, don't miss out on the Wulf Next by Wulf Mods.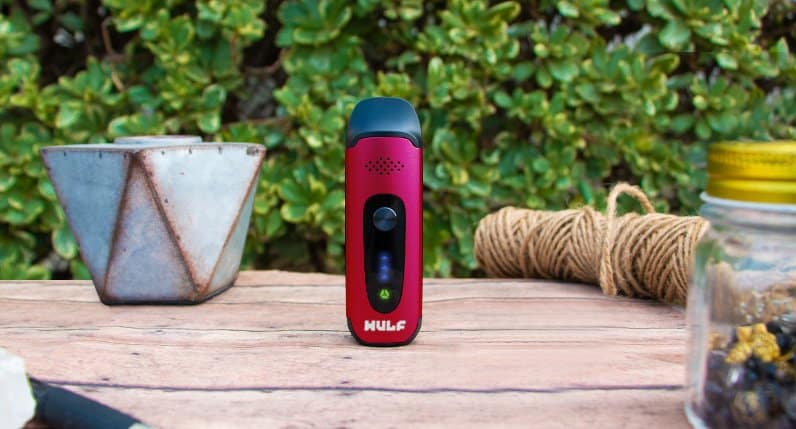 WARNING: Do not charge with a powerbank of 5V or higher. Do not charge in your car. Do not overcharge or use any other charging cable other than what comes with your battery. Failure to follow these instructions could result in battery damage and frying of the internal system
Other Wulf Vaporizers for sale / Wulf Mods for sale…
About our Cheap Vaporizer Company
Cheap Vaporizer is a family-owned and operated business that is focused on providing vaping enthusiasts with premium vaporizers. We are proud to sell the best vaporizers on the market today at an affordable price.
Buy with confidence that your vaporizer will arrive by priority shipping via UPS or FedEx in a well-packaged shipment. We ship year-round to all states in the USA.  Shop with confidence that your product will ship fast, and be packaged well from the top vaporizer company in the entire country.  Be sure to check out our full variety of dry herb vaporizer products.  All of our dry herb vape inventory comes with the same warranty and ultra-quick UPS shipping.