Description
Pulsar APX Vape V3 Dry Herb Vaporizer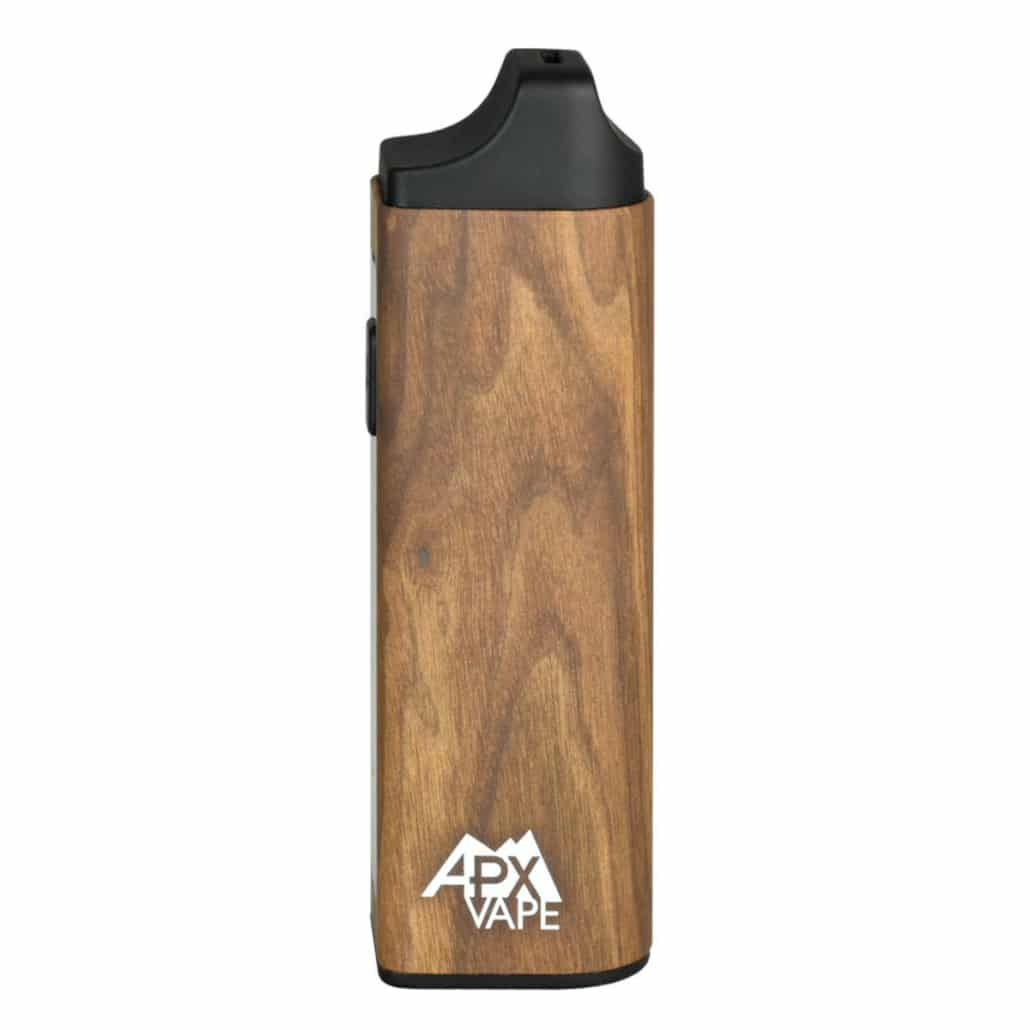 Pulsar APX V3, or Pulsar APX 3 Vaporizer is a dry herb vaporizer that fits right in the palm of your hand!
Pulsar APX v3 Vape
The new and improved Pulsar APX Vape V3 combines portability with a maximized herb chamber to create an unmatched vaping experience. With just a 30 second heat time, these dry herb vaporizers are efficient with a "Cash" feature that ensures the last of your product is spent or for taking quick hits with high heat.  One of the more popular Dry herb vaporizers. on the market for this year, the Pulsar V3 is kick ass to say the least!  Full of flavor and easy to use, with a long battery life and a list of features found on much more expensive vaporizers for sale, you really can't go wrong.  The V3 features a quick heating flower vaporizer oven, that holds its' temps every so carefully.  Without getting hot, this hand held vape can really pack a punch, extracting maximum flavor from your botanicals.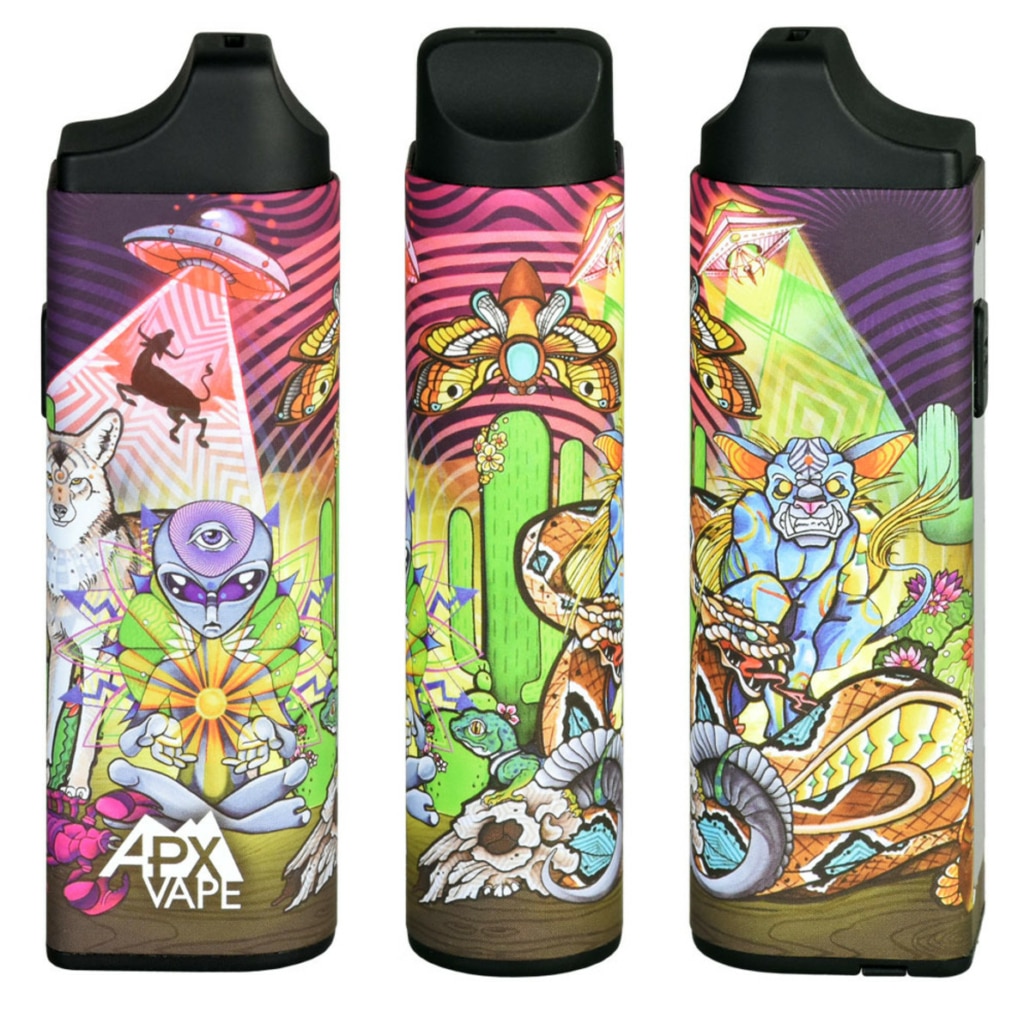 Pulsar APX 3 Features
With a fully functional LED screen and haptic feedback features keep you informed of your new dry herb vape battery life, temperature, and setting. Pulsar APX 3 vaporizer for sale includes the Pulsar APX V3 vape, mouthpiece, USB cable, stir tool, & cleaning brush for your portable vape.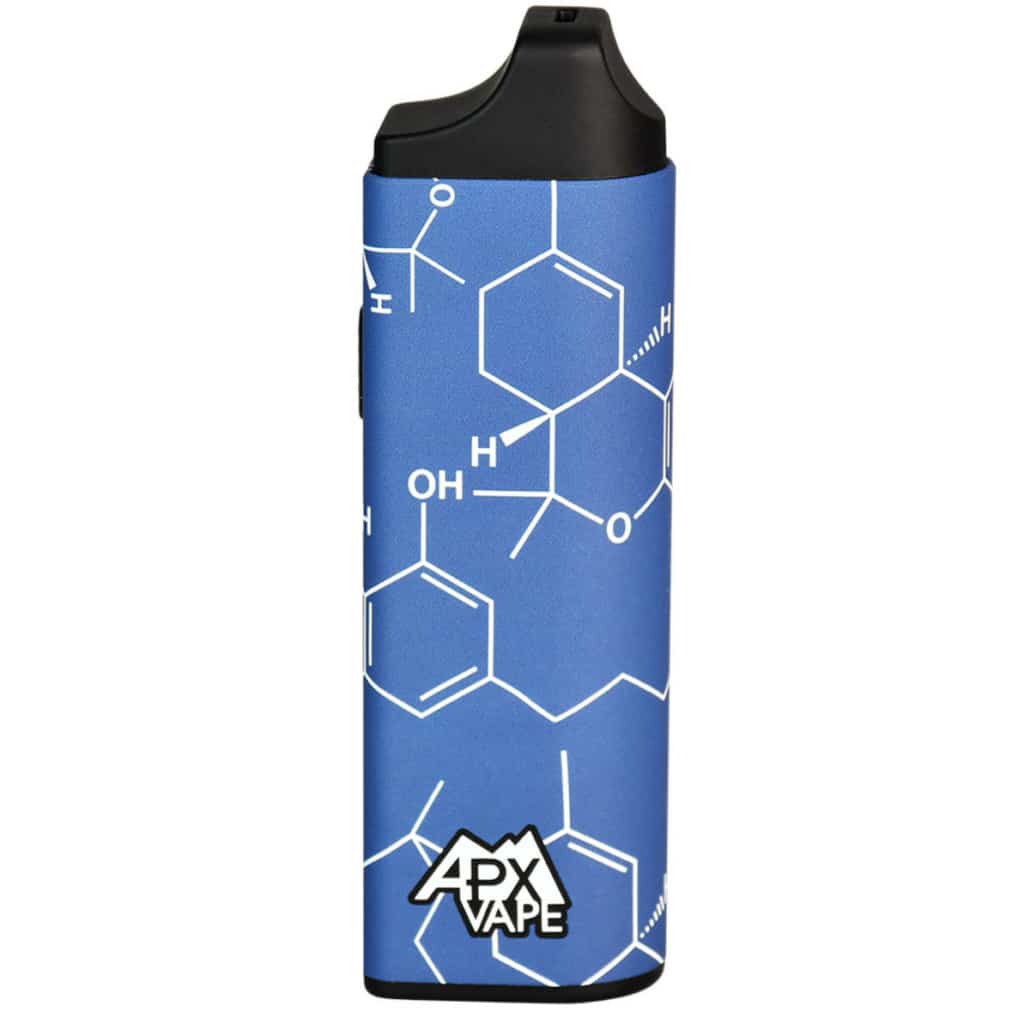 Be sure to check out all of the Pulsar Vaporizers for sale online including: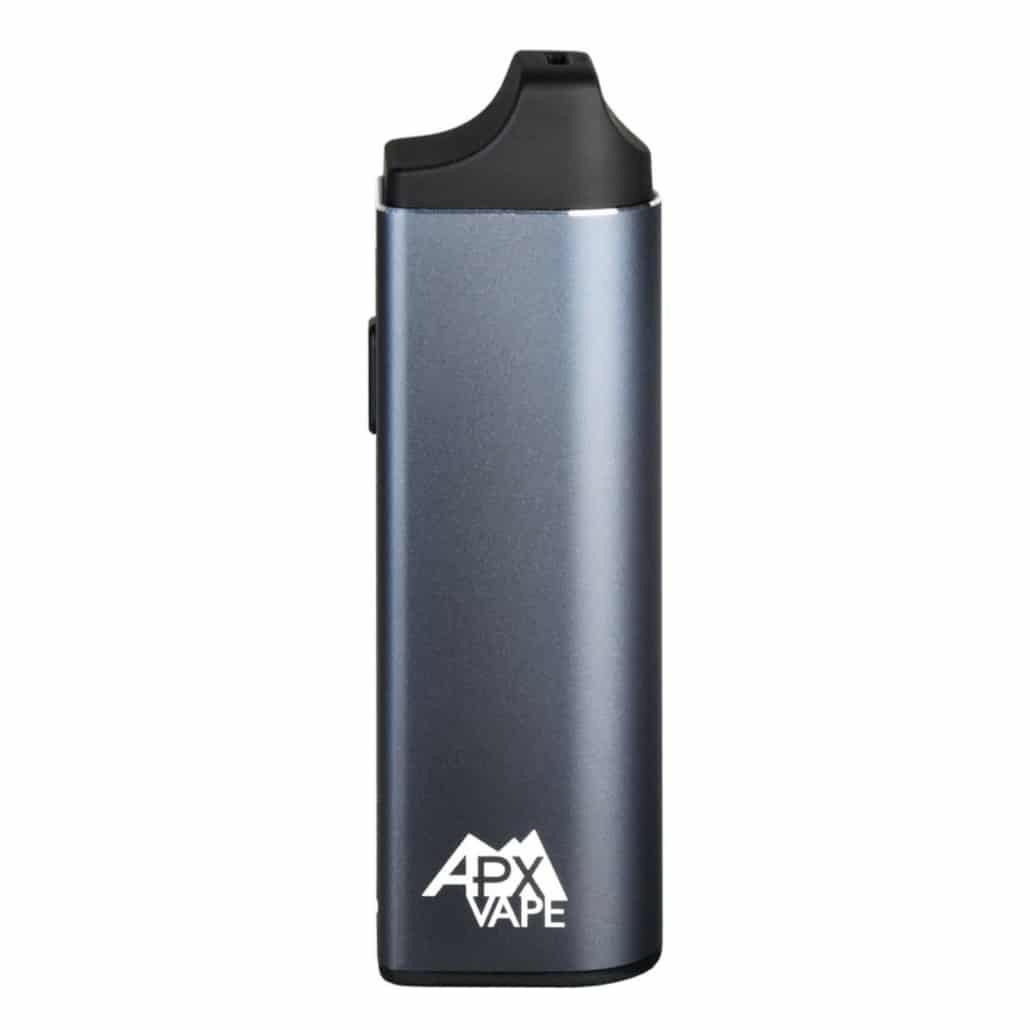 Pulsar APX Vape for sale – Styles
Not only is the Pulsar APX 3 stylish and highly functional, it is available in a variety of colors and styles.  From Rasta lion, shown below, to THC Blueprint, custom artist inspired designs make the APX V3 a stylish yet effective dry herb vaporizer option.  Dry herb vaporizers in this niche of being hand held, and easy to fit in your hand, are not cheap.  However pulsar has managed to build a very good little flower vape for sale in the APX V3 Vaporizer.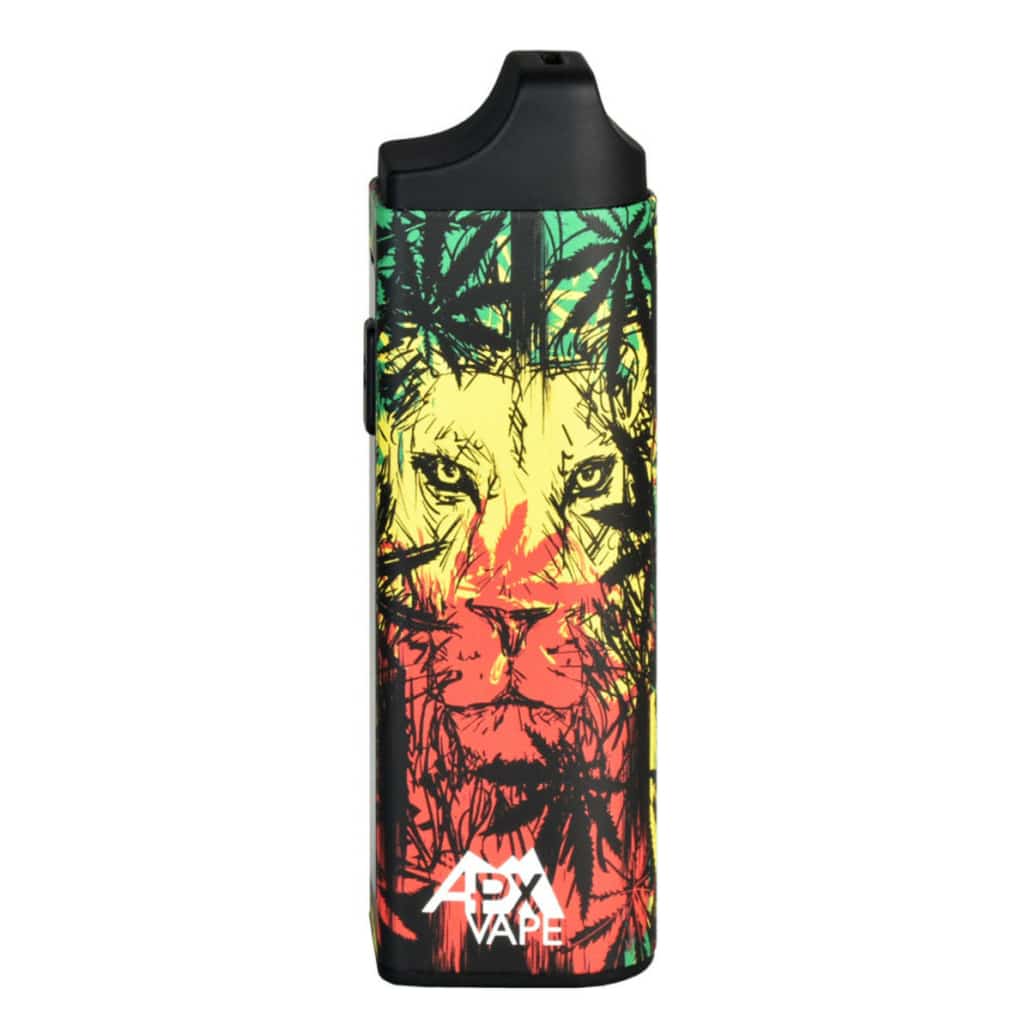 Pulsar Vaporizer Construction
From top to bottom, the Pulsar APX 3 is well made, easy to use, and easy to maintain.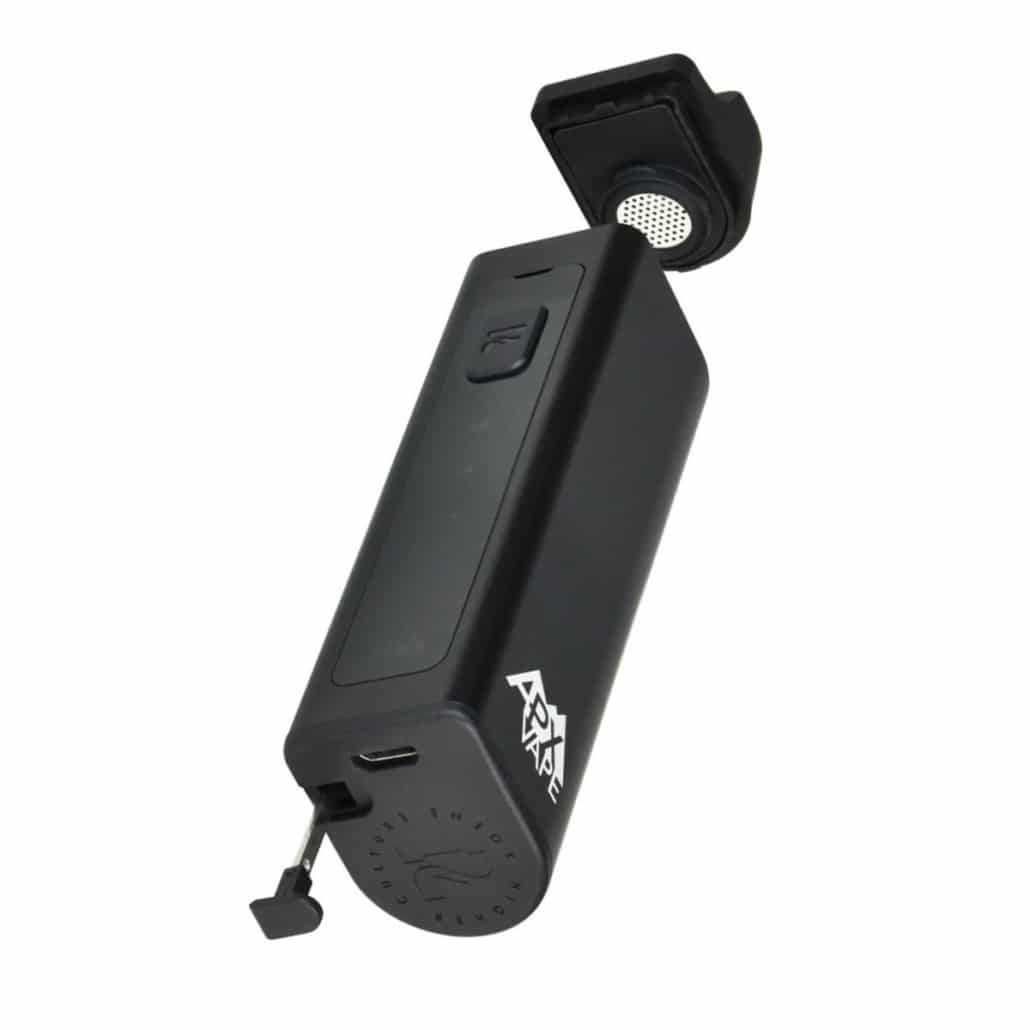 Pulsar APX USB-C Charging
New for 22, Pulsar APX V3 offers sleek and super fast USB-C charging capabilities.  Charge your APX 3 on the go, in the car, or anywhere you have access to a USB charger.  Not only is it one of the fastest charging dry herb or flower vapes on the market, it also has a super long lasting battery.