Description
Yocan Evolve Plus Wax Pen Powered by Yocan
The most advanced, remarkable device on the market coming from a line of successful, innovative vape pens; the Yocan Evolve Plus Vaporizer Powered by Yocan Vape has hit the industry in a big way. A top of the line, portable vaporizer is unlike anything you've experienced before.  Looking for more than just a wax vape pen? Check out our full Cheap Vapes under $100 section as well.  Shopping for a wax pen can be difficult since there are so many options on the wax vape market.  We recommend first looking at your overall budget, than the size and shape you are looking for.  Lastly, check out a full selection of up to 10 colors available from most of our top of the line vapes for sale online.  Don't forget to check out the newest model, the Evolve Plus XL.  Compact and much smaller than a traditional electric dab rigs for sale.
Yocan Evolve Plus Vape
Spearheaded by two revolution brands, Wulf Mods and Yocan, this dab pen is a sleek and discreet powerhouse designed for sensational vapor production and pure, potent flavors. Renowned for straightforward, minimalist design this operation is so easy to use even a beginner or novice can pick up and work the vape like a pro.  This is a straight up wax vape pen, and it kicks ass.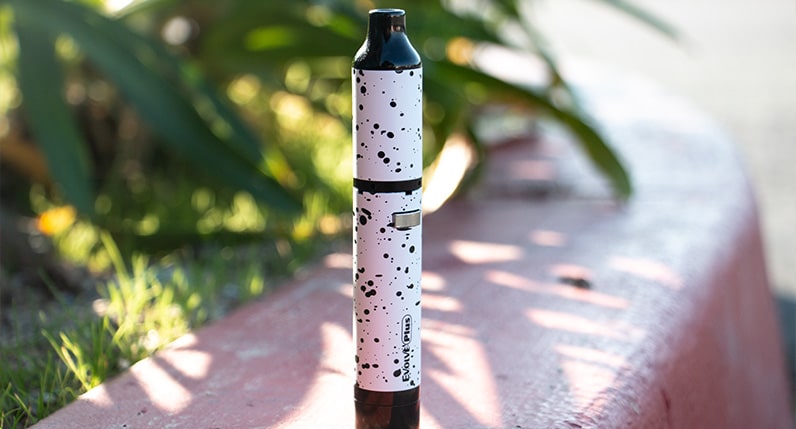 Key Features of the Yocan Evolve Wax Vaporizer
With a powerful 1100mAh Li-ion battery the device features advancements like a built-in silicone jar for your waxes and concentrates, a quartz dual coil atomizer, heats up instantly for 15 second of continuous heat and allows for USB charging.
What do most users want in their device? Long lasting sessions with protection that doesn't short out! The Wulf Evolve Plus Vaporizer delivers all! Its dual quartz oils allow for a much faster heat up time and produce smooth, velvety draws. If you're the type of person who enjoys uninterrupted and undisturbed sessions, the Yocan Evolve Plus Vaporizer Powered by Yocan is the perfect vape for you!
How to use the Yocan Evolve Wax Vaporizer for sale
To use the Yocan Evolve Plus Vape Powered by Yocan Vaporizers, make sure your device is fully charged for the best results. Also, charging should take about an hour or two, but make sure not to go past three as it can damage your device.
Secondly, a red light will flash meaning that the battery is still charging, once the red light goes out, it means that the Wulf Evolve Plus Vaporizer is finished charging.
Lastly, to turn on the device Yocan Evolve Plus, press the single-control power button five times rapidly. You are going to want to do this quickly as the device won't register the device if not. A light will light up the vape pen to indicate it is on and working.
Yocan Evolve Plus – off and on
Also, when you press the same button 5 times it will signal the device to turn off. Although the Yocan Evolve Plus does not employ a temperature control of flexibility, its temperature settings are fine-tuned and are calibrated for the perfect vaping temperature for wax concentrate consumption.
Also, a coil cap protects your mouth from nasty spit backs which can be removed by unscrewing it from the atomizer. Once the chamber is exposed you may load your desired amount of concentrate into the chamber. For this reason, it's recommended to place the wax concentrates directly into the coils but be careful not to touch the coils when loading your materials since it may damage them. Replace the components you removed, press and hold the power button and start vaping. Easy as that!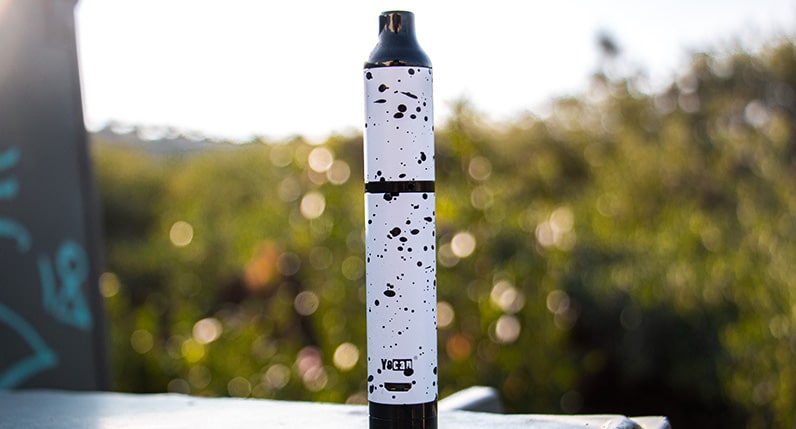 What's in the Wulf Evolve Wax Vape for sale Box?
The Wulf Evolve Plus Vaporizer Powered by Yocan includes:
The device itself, the Wulf Evolve Plus Vaporizer Powered by Yocan
Evolve Plus 1100mAh Battery
Dual Quartz Wax Atomizer
USB Charger
Wax Dab Tool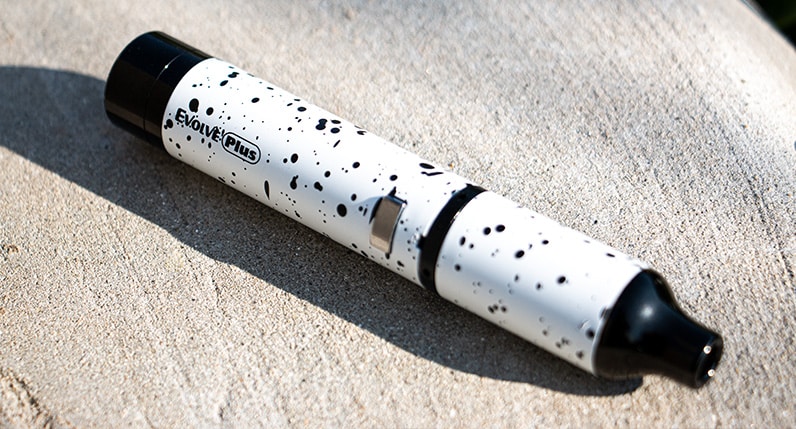 Get the Yocan Evolve Plus Vaporizer Powered by Yocan today!
Offering a pure vaping experience, portability and style, make sure to get your hands on the Wulf Evolve Plus Vaporizer Powered by Yocan Vaporizers today!
WARNING: Do not charge with a powerbank of 5V or higher. Do not charge in your car. Do not overcharge or use any other charging cable other than what comes with your battery. Failure to follow these instructions could result in battery damage and frying of the internal system.
Other Yocan Vapes
About our Cheap Vaporizer Company
Cheap Vaporizer is a family-owned and operated business that is focused on providing vaping enthusiasts with premium vaporizers. We are proud to sell the best vaporizers on the market today at an affordable price.  Our Cheap Vape inventory is second to none and our customer service can't be beat!
Buy with confidence that your vaporizer will arrive by priority shipping via UPS or FedEx in a well-packaged shipment. We ship year-round to all states in the USA.  Shop with confidence that your product will ship fast, and be packaged well from the top vaporizer company in the entire country.