Description
Arizer Solo II Vaporizer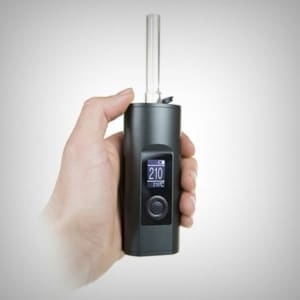 The return of the king! The legendary Arizer Solo II is back with a faster heat-up time, improved airflow, and up to 20 uses per charge! With more efficient power usage the Arizer Solo II can give you thick milky clouds throughout the day and long into the night. The digital readout ensures you can find the exact temperature your strains need to deliver maximum flavor. An all-glass airpath adds nothing to the flavor so you only taste exactly what you load. This convection vaporizer is much smaller but has vastly improved battery life.  Be sure to check out our full variety of dry herb vaporizer products.  All of our dry herb vape inventory comes with the same warranty and ultra-quick UPS shipping.
Arizer Solo II vaporizer for sale

HOW IT WORKS
Hold the power button for 5 seconds, and the unit will beep and turn on. Set the buttons up or down to adjust your temperature. The Solo II will heat up and when the digital readout will indicate when the Solo II is ready to draw.
Arizer Solo II Vaporizer

WHAT'S IN THE BOX
Arizer Solo II
2x Mouthpieces
Aroma Dish
Stirring Tool
Lavender
Travel Pouch
All-Glass Airpath
Heats 3x Faster vs Solo I
Digital Temperature Control
Excellent Flavor Transfer.
Arizer Solo II for sale

MAINTENANCE
The excellent design of the Arizer Solo II means that cleaning is a breeze. The only part that gets dirty is the glass stem, which can be easily cleaned with isopropyl alcohol.
Arizer Solo II
Check out all the Arizer Vaporizers for sale here at Cheap Vape! We offer a full selection of portable vapes including oil vapes, pen vaporizer products, pocket vaporizers and more.
Solo II by Arizer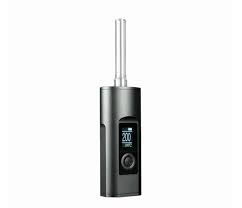 About our Cheap Vaporizer Company
Cheap Vaporizer is a family-owned and operated business that is focused on providing vaping enthusiasts with premium vaporizers. We are proud to sell the best vaporizers on the market today at an affordable price.
Buy with confidence that your vaporizer will arrive by priority shipping via UPS or FedEx in a well-packaged shipment. We ship year-round to all states in the USA.