Description
G Pen Micro + Vaporizer
Introducing the G Pen Micro+, a technological breakthrough in portable concentrate vaporization.  Paying homage to the acclaimed microG® in its moniker, the Micro+ returns to deliver functionality, style and an intuitive design for the daily, on-the-go concentrates connoisseur.
G Pen Micro + Vape
The Micro+ Tank is a feat in itself, composed of premium materials to deliver the most out of your concentrates.  Utilizing a combination of full ceramic heating plate and quartz liner inside of a dual-channel stainless-steel enclosure with integrated airflow, the Micro+ Tank is built to provide consistent heat application, optimal flavor profiles on every heat setting and balanced airflow for maximum vapor production.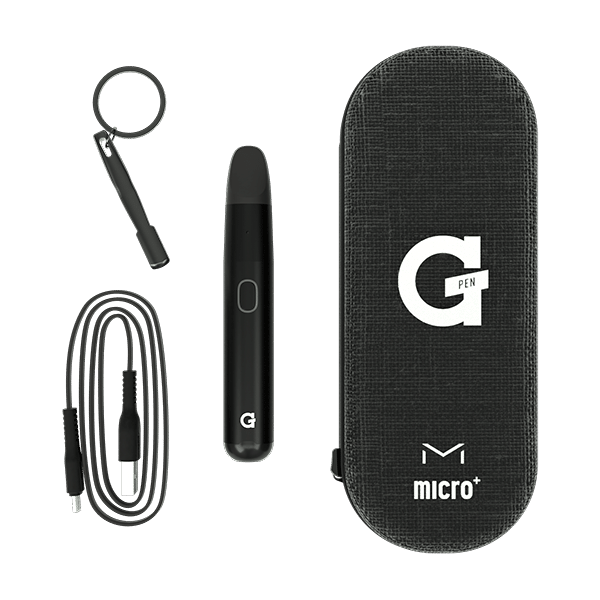 G Pen Micro plus vape
The Micro+ Mouthpiece is made up of a food-grade silicone sleeve for a clean and comfortable draw, and a separate, internal ceramic air path, for easy cleaning and maintenance.  The Micro+ Vaporizer comes standardly encased inside of a premium hemp travel case with a spot for a wax container and a mesh pocket containing a branded G Pen Keychain Tool and USB to USB-C Charging Cable.