Description
Introducing the Exxus Minovo Vape
The Newest device to hit the Market!
The perfect stealth must have has finally arrived, the Exxus Minovo vape for sale! This petite stunner is ideal for all looking for a superior, one of a kind experience! Combining top performance and beautifully designed construction, the Exxus Minovo is not one you want to miss.
Key Features
What can your Exxus MiNovo vape Do
The Exxus Minovo has a plethora of features for a more enjoyable experience. It employs features like preheating functionality, bright LED indicators, magnetic adapters, variable voltage and all powered by an incredible, long last 470mAh battery. Everything you could need for an incomparable session.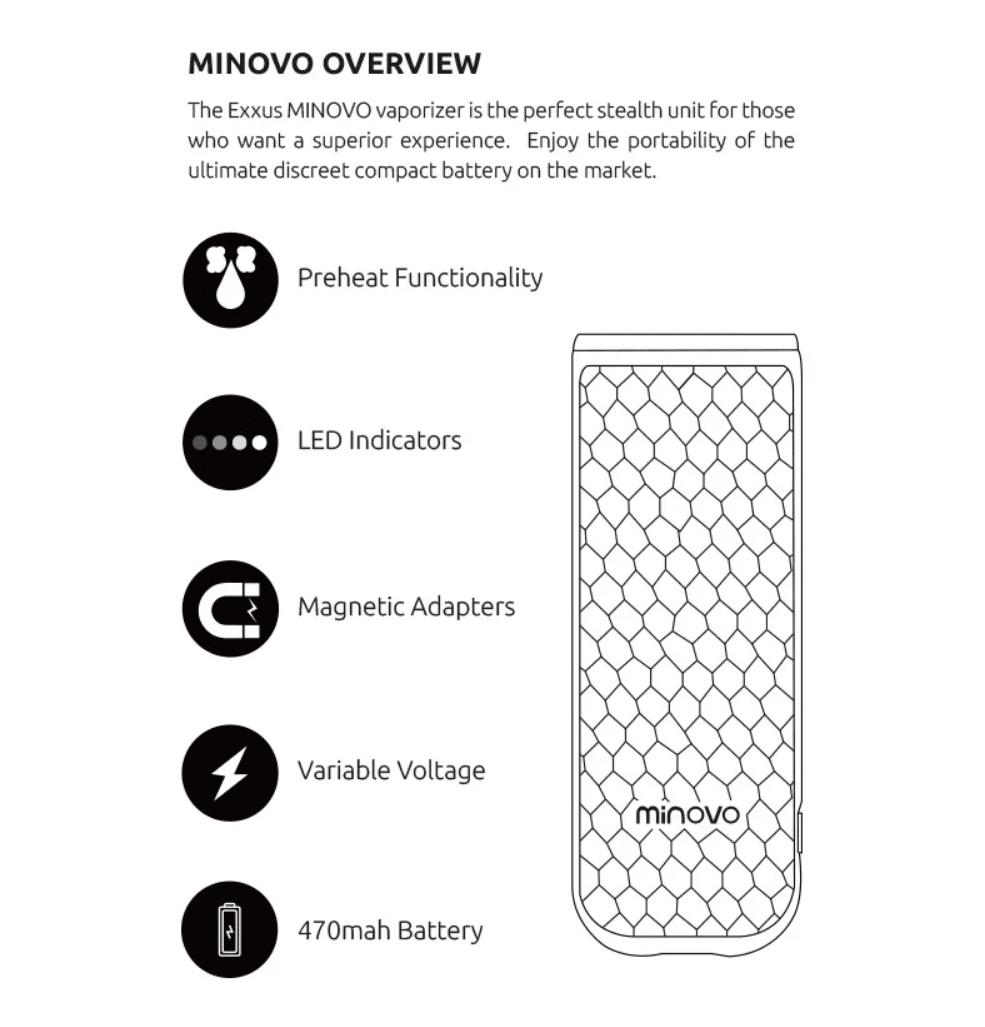 Connecting your Cartridge
Indulge in your Oils
The Exxus Minovo vape is a 510 threaded device allowing you to use a variety of cartridges. Grabbing the cartridge of your choice, start by removing the mouthpiece and load your cartridge with the desired oil of your choice. It is a good idea to fill your cartridge about halfway as you don't want to overfill because this can cause leaking or clogging. Attach a compatible magnetic adapter to the cartridge and twist the mouthpiece back on. Place the glass cartridge back into the chamber. When connected the unit will vibrate, letting you know it is ready for use.
So what are you waiting for? Join the Exxus crew with the Exxus MiNovo vape! Best in class dry herb, portable vape for sale at cheapvaporizer.com!