Description
Introducing the Exxus MiCare Vape powered by SMOK
Using the Exxus MiCare Vaporizer
Exxus MiCare Features
For the first time ever the Exxus MiCare vape is one of the best oil vaporizers for sale, two top companies have come together to collaborate on a one of a kind, innovative device that delivers great clouds and a cool modern design. Integrating auto draw functionality, LED light indicators, haptic feedback, preheat functionality, and a 700mAh battery this incredible device is far above the rest. At a great economic price, you are not going to want to miss out on the Exxus Micare by Exxus Vape Powered by SMOK. Enjoy incredible, great-tasting sessions with the help of the Exxus Micare. Let's start with the construction. Therefore, the Exxus Micare is far more superior than the rest, made of top durable and resilient materials the device is definitely made to last.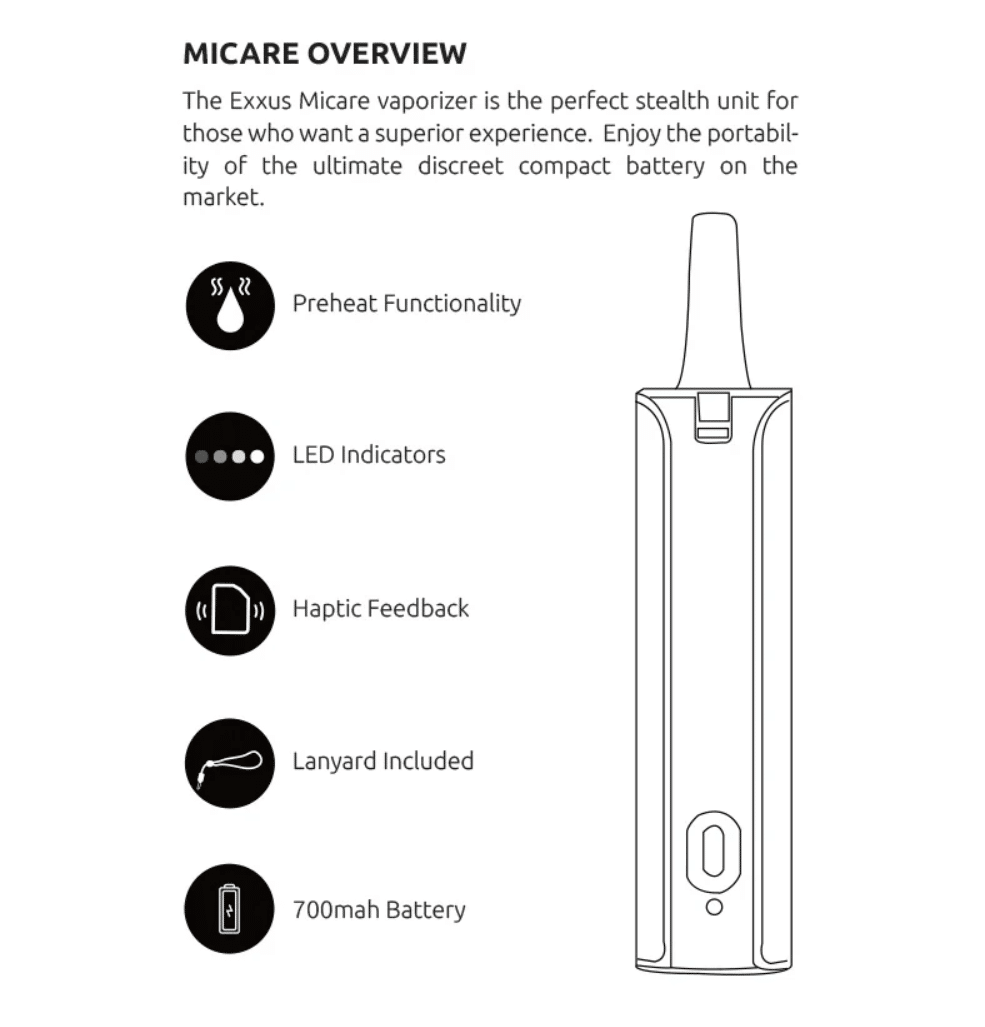 Loading Your Cartridge
Using Cartridges with the Exxus MiCare
This smart technology like haptic feedback, preheat mode to warm up your oils, and a powerful 700mAh battery.
What Comes With the MiCare
MiCare Accessories
You'll receive the battery, a cartridge, a lanyard, a charging cable, and two magnetic rings. Everything you need is included! At a great price, it employs top construction and outstanding clouds!